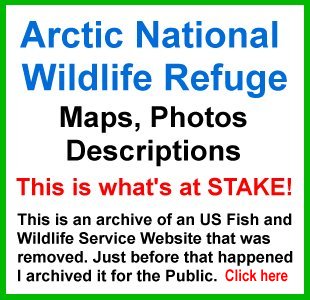 GIS Shapefile Store - for Beginners & Experienced GIS Users Alike. Geographic Names Information System, Nuclear Facilities, Zip Code Boundaries, School Districts, Indian & Federal Lands, Climate Change, Tornadoes, Dams - Create digital GIS maps in minutes.

Follow on Twitter
Didn't find what you are looking for? Email me and I'll find it for you.
Progressive Links
Federation of American Scientists
Physicians for Social Responsibility
Public Employees for Environmental Responsibility
MapCruzin Consulting
Data Research and GIS Specialists.
USDA Maps of Africanized Honey Bee Spread Updated
Sponsors
<-- Return to Main Free Maps Download Page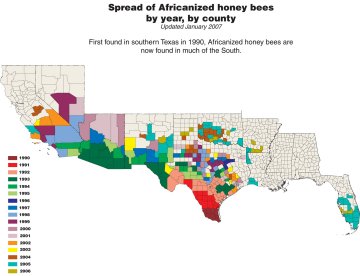 By Kim Kaplan, USDA
February 9, 2007
The map of Africanized honey bees (AHB) spread in the United States has been updated. It is now posted on the Agricultural Research Service's (ARS) website at www.ars.usda.gov/ahbmap/.
The map shows the spread of Africanized honey bees (AHB) by county by year.
AHBs have continued their slow territorial expansion in the southern United States, and have now been confirmed in nine states. The map lists a county only when that state officially declares it to be Africanized.
There are discontinuities in the spread, especially between Louisiana and Florida where AHB spread is likely a result of human-assisted transport—such as AHB swarms hitchhiking on trucks, railroad cars, ships or airplanes.
Human-assisted transported AHBs are not considered a territorial spread unless the honey bees become established beyond the original swarm find.
ARS updates the AHB map about every six months.
Thanks for visiting,
Didn't find what you are looking for? We've been online since 1996 and have created 1000's of pages. Search below and you may find just what you are looking for.
---
Michael R. Meuser
Data Research & GIS Specialist
MapCruzin.com is an independent firm specializing in GIS project development and data research. We created the first U.S. based interactive toxic chemical facility maps on the internet in 1996 and we have been online ever since. Learn more about us and our services.
Have a project in mind? If you have data, GIS project or custom shapefile needs contact Mike.
Sponsors