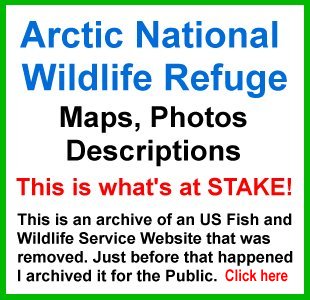 GIS Shapefile Store - for Beginners & Experienced GIS Users Alike. Geographic Names Information System, Nuclear Facilities, Zip Code Boundaries, School Districts, Indian & Federal Lands, Climate Change, Tornadoes, Dams - Create digital GIS maps in minutes.

Follow on Twitter
Didn't find what you are looking for? Email me and I'll find it for you.
Progressive Links
Federation of American Scientists
Physicians for Social Responsibility
Public Employees for Environmental Responsibility
MapCruzin Consulting
Data Research and GIS Specialists.
Community Research Network
Sponsors

On This Page --> Articles and Books, Reports, Projects, Organizations and Resources

Welcome! We are updating the resources on this page. If you know of resources that should be included here, please let me know. Also, let me know if you have any ideas about how this information should be organized.

"Developing a Neighborhood-Focused Agenda: Tools for Cities Getting Started" by Grant Jones (Note: the above link will take you to their publication page. Scroll down for the report.)- This new guide provides useful "tools" for U.S. cities working on neighborhood issues. Created by Grant Jones, Piton Foundation program officer and 1999 Annie E. Casey Foundation Children and Family Fellow, it offers practical advice about the steps that are key to developing an effective neighborhood agenda. This includes how to solicit stakeholder input and involvement and finding and using data about neighborhoods to set priorities ... More

Institute For Science and Interdisciplinary Studies - ISIS's diverse projects address the sometimes direct, sometimes subtle, but always powerful and complex ways in which the sciences affect society and vice versa. ISIS combines theoretical work with action-oriented, community-based pursuits. Our projects provide technical assistance to citizens, undertake original scientific work, and foster new forms of science literacy. Through new democratic coalitions of scientists, citizens, and science analysts, ISIS is pioneering a new kind of scientific inquiry for the 21st century. Changing our world with science demands, in turn, changing the sciences themselves to meet that awesome responsibility. Also see, Muddling Through: Pursuing Science and Truths in the Twenty-First Century by Herbert J. Bernstein, Mike Fortun.

The Institute for Community Research -- A nexus of innovative research and community enhancement programs, ICR is at the vanguard of ethnographic AIDS and substance abuse research, youth enrichment, urban and heritage arts, women's empowerment, and more. Also, see the Ethnographer's Toolkit.

Community-Based Collaboratives Research Consortium - The Consortium seeks to understand and assess collaborative efforts involving natural resource issues and community development.

The Development and Maintenance of Community Research Partnerships by Jean J. Schensul, Ph.D., Institute for Community Research
Articles and Books: Reports: Projects:
Neighborhood Planning for Community Revitalization (NPCR) connects Minneapolis and St. Paul neighborhood-based revitalization organizations to Twin Cities university resources. The primary goal of NPCR is to enhance the capacity of Twin Cities community-based organizations by providing relevant applied research and technical assistance.
West Harlem Environmental Action Community Risk Maps -- The first step toward environmental justice must be an awareness of the hazards. WEACT has an ongoing commitment to enhance community awareness of environmental hazards in northern Manhattan.
Jacksonville Community Council Inc. (JCCI) -- Each year, through a citizen participation process, JCCI identifies a number of significant community problems and selects two for concentrated study.
Organizations and Resources:

Thanks,

Didn't find what you are looking for? We've been online since 1996 and have created 1000's of pages. Search below and you may find just what you are looking for.
---
Michael R. Meuser
Data Research & GIS Specialist

MapCruzin.com is an independent firm specializing in GIS project development and data research. We created the first U.S. based interactive toxic chemical facility maps on the internet in 1996 and we have been online ever since. Learn more about us and our services.

Have a project in mind? If you have data, GIS project or custom shapefile needs contact Mike.

Sponsors