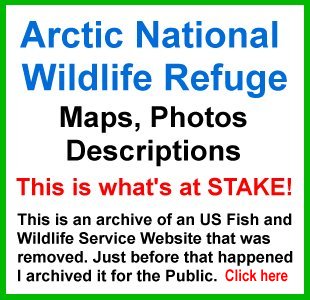 GIS Shapefile Store - for Beginners & Experienced GIS Users Alike. Geographic Names Information System, Nuclear Facilities, Zip Code Boundaries, School Districts, Indian & Federal Lands, Climate Change, Tornadoes, Dams - Create digital GIS maps in minutes.

Follow on Twitter
Didn't find what you are looking for? Email me and I'll find it for you.
Progressive Links
Federation of American Scientists
Physicians for Social Responsibility
Public Employees for Environmental Responsibility
MapCruzin Consulting
Data Research and GIS Specialists.
Online GIS (Geographic Information System) Education Resources - Distance Learning for Bachelors, Masters, Certificates
Page: 1 - 2 - Next
Find distance learning opportunites for online GIS degree programs including bachelor's and master's degrees and certificates. If you are new to GIS, click here for a brief introduction. You may also be interesed in this Free GIS Tutorial and Atlas. Both are good ways to learn more about Geographic Information Systems before you invest in an online GIS degree or certificate program. Page 1 of 2.
Online GIS Degree & Certificate Programs
American Sentinel University Geographic Information Systems degree (GIS) teaches students to use and develop databases containing spatial data. With an American Sentinel online GIS degree, students will learn about interpreting and visualizing spatial data for the purpose of uncovering relationships, patterns and trends.
Birkbeck Online GIS (geographic information system) Part Time Distance Learning and Evening Programs. Birkbeck's Department of Geography, Environment & Development Studies is one of the UK's leading geographical information research centres, hosting large GIS projects for several government departments.
City University London giCentre is one of the largest UK research groups focussing on mapping, analysing and visualizing information with a geographic component. We welcome partnerships with organisations seeking innovation, individuals looking for high quality Masters or PhD level training in GI and international researchers such as Leverhulme Fellows and visiting academics undertaking sabbatical study.
Curtin University GIS Graduate Certificate The Graduate Certificate in Geographic Information Science is specifically designed for professionals and practitioners from a diverse range of areas who want to acquire and build their knowledge and skills within geographic information science (GIScience). Students are not expected to have any spatial science background to enter the course. This course is also fully available by distance learning via the Internet and forms the first stage of the Graduate Diploma in Geographic Information Science.
Curtin University GIS Graduate Diploma The Graduate Diploma in Geographic Information Science is specifically designed for graduates in biology, agriculture, mathematics, planning, business, geography, computing, planning, business, geography, computing, environmental science, geology and related fields who seek intensive training in geographic information systems, principles and applications. Prospective students may be dealing with applications such as environmental and natural resources management, exploration and mining, land ownership and titles, urban and regional planning, utilities and asset management, demographic marketing, and many more.
Curtin University Master of Science in Geospatial Science The Master of Science (Geospatial Science) at Curtin University of Technology provides an opportunity for students to develop their knowledge and skills in the geospatial sciences and undertake a significant investigation in the theory and application of geospatial technologies and systems. Two streams are offered within the course: Geographic Information Science Stream and Surveying and Mapping Stream.
DePaul University Geography Department offers geotechnology courses which prepare students for careers in such areas as international development; environmental monitoring and management; intelligence and diplomacy; the geodemographic, marketing and real estate industries; urban and regional planning; geographic education; and the information technology sector involved in the design and production of maps and spatial databases. Recent graduates of the Department of Geography's Certificate Program work for the U.S. Government (NSA, EPA, National Imaging and Mapping Agency, Department of Labor, Bureau of the Census), engineering and environmental consulting firms, cartographic production firms (Rand McNally, Mappix, Nystrom), and state and local government agencies such as the Illinois Department for Natural Resources or the City of Chicago. Many students also find employment in the burgeoning non-profit sector.
Eastern Michigan University offers a fully online Graduate Certificate in Geographic Information Systems (GIS) for educators. The certificate addresses classroom concerns and implementation of GIS and adapts teaching methods to include GIS into K-12 classroom curriculum. The program was created for K-12 teachers specifically with a focus on what teachers need to know in GIS to include this exciting application into their classroom activity. If you later decide to pursue a full degree, all of the credits you earn with the certificate can be applied toward a master's degree in earth science education at EMU.
Elmhurst College Online GIS Geographic Information System Certificate Program. The Program is aligned with the core guidelines of the National Center for Geographic Information Analysis (NCGIA) and with the proposed standards of the Urban and Regional Information Systems Association (URISA) as well as the GIS Certification Institute (GISCI) for professional GIS Certification.
Emporia State University graduate certificate program in the specialty of geospatial analysis (GSA). The certificate program is a collection of courses designed to provide training and competency in geographic information systems (GIS), remote sensing, global positioning system (GPS), and related technologies. The GSA graduate certificate may exist either within or independent of traditional graduate majors.
Emporia State Master's Program Graduate students at Emporia State University have utilized resources of the geospatial analysis program for M.S. thesis and GSA graduate research projects. These projects have employed geographic information system (GIS), aerial photography, satellite imagery, field spectroscopy, and global positioning system (GPS) technology to collect, process, and interpret geospatial data. Research subject areas include: archaeology, wildlife biology, geology, hydrology, geomorphology, forestry and wetland environments, soils, and tectonics.
Sponsors

GIS Certification Institute (GISCI) - Becoming a Certified Geographic Information Systems (GIS) Professional (GISP). A GISP is a certified geographic information systems (GIS) professional. A GISP has met the minimum standards for educational achievement, professional experience, and manner in which he or she contributes back to the profession.
John Hopkins Online Certificate in Geographic Information Systems. Study GIS ONLINE with the flexibility of Johns Hopkins Graduate GIS Certificate Program. Johns Hopkins' Online Certificate Program in GIS is a graduate program providing a strong foundational education that delves into the principles and real-world applications of GIS.
<--
Free Learn2Map Online GIS Tutorial & Atlas
<--
GIS Jobs & Careers
Page: 1 - 2 - Next
Didn't find what you are looking for? We've been online since 1996 and have created 1000's of pages. Search below and you may find just what you are looking for.
---
Michael R. Meuser
Data Research & GIS Specialist
MapCruzin.com is an independent firm specializing in GIS project development and data research. We created the first U.S. based interactive toxic chemical facility maps on the internet in 1996 and we have been online ever since. Learn more about us and our services.
Have a project in mind? If you have data, GIS project or custom shapefile needs contact Mike.