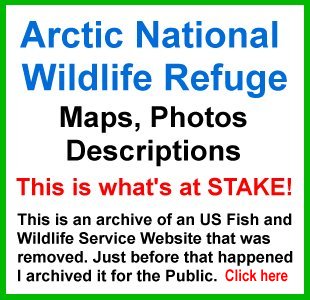 GIS Shapefile Store - for Beginners & Experienced GIS Users Alike. Geographic Names Information System, Nuclear Facilities, Zip Code Boundaries, School Districts, Indian & Federal Lands, Climate Change, Tornadoes, Dams - Create digital GIS maps in minutes.

Follow on Twitter
Didn't find what you are looking for? Email me and I'll find it for you.
Progressive Links
Federation of American Scientists
Physicians for Social Responsibility
Public Employees for Environmental Responsibility
MapCruzin Consulting
Data Research and GIS Specialists.
Free GIS Mapping Software Program Applications & Resources
Sponsors

1 2 3 4 5 6 7 8 9 Next

See Also:
Free ArcGIS Shapefiles, Free Maps, Google Earth & Maps, Free GPS, Satellite and Aerial, GIS Tutorials.

Free GIS (Geographic Information System) software and tools. Create your own GIS maps without the expense of commercial GIS software.
StatPlanet - Amazing Software for Creating Flash Based Interactive WebMaps and Graphs for Websites.
3map is a Free Software project being built with the support of the Telstra Broadband Fund that provides the client and server capabilities to deliver the Web Augmented Virtual Earth.
52°North Initiative for Geospatial Open Source Software GmbH is an international research and development company whose mission is to promote the conception, development and application of free open source geo-software for research, education, training and practical use.
Aero-Triangulation System software - A collection of Fortran and C programs, UNIX shell scripts, and text files used to perform image coordinate refinement, block adjustment, statistical reporting, and plotting.
AGIS for Windows A simple mapping and GIS shareware package that includes a tutorial to help you with making your own map displays.
Sponsors
Atlas aims to produce and display high quality charts of the world for users of FlightGear, an open source flight simulator.
AutoREALM is a Free GNU mapping software (a "cartographer") that can design maps of castles, cities, dungeons and more. AutoREALM is generally used by Role-playing Game practicants who enjoy doing their own maps. But it could fits the needs of other people.
AVPython - By embedding Python within ArcView GIS, we can break through most of the barriers to interoperability, scalability, and extensibility that the Avenue developer faces when trying to build a modern application. Unlike Avenue, Python is a real programming language suitable for large-scale collaborative development, yet like Avenue it is easy to use, and very easy to read.
Basins - Installation software that contains the BASINS Version 4.0 system, data download tool, full documentation in the pulldown help menu, and the tutorial project and data(HUC-02060006) is now available. BASINS 4.0 contains the installation program for an open source GIS program.
Batik is a Java-based toolkit for applications or applets that want to use images in the Scalable Vector Graphics (SVG) format for various purposes, such as display, generation or manipulation.
BBBike is a route-finder for cyclists in Berlin and Brandenburg (Germany). BBBike can be run as a stand-alone program (using tk) or as a simpler web based component ( here is an example (German)).
BuddySpace is an instant messenger with four novel twists: (1) it allows optional maps for geographical & office-plan visualizations in addition to standard 'buddy lists' ...
Sponsors
Cameo, Marplot and Aloha - free software and data used to map the dispersion of toxic chemicals and help respond to chemical emergencies.
Cartographic Objects for Zope 0.7 features enhanced labeling of features, catalog-like search for features from data stores, and improved management interface for data stores.
CartoWeb is a comprehensive and ready-to-use Web-GIS (Geographical Information System) as well as a convenient framework for building advanced and customized applications.
See Also:
Free ArcGIS Shapefiles, Free Maps, Google Earth & Maps, Free GPS, Satellite and Aerial, GIS Tutorials.

1 2 3 4 5 6 7 8 9 Next

About Shapefiles, Maps, Data & Resources - Accuracy, Quality and Suitability

Didn't find what you are looking for? We've been online since 1996 and have created 1000's of pages. Search below and you may find just what you are looking for.
---
Michael R. Meuser
Data Research & GIS Specialist
MapCruzin.com is an independent firm specializing in GIS project development and data research. We created the first U.S. based interactive toxic chemical facility maps on the internet in 1996 and we have been online ever since. Learn more about us and our services.
Have a project in mind? If you have data, GIS project or custom shapefile needs contact Mike.