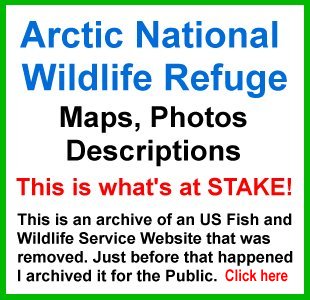 GIS Shapefile Store - for Beginners & Experienced GIS Users Alike. Geographic Names Information System, Nuclear Facilities, Zip Code Boundaries, School Districts, Indian & Federal Lands, Climate Change, Tornadoes, Dams - Create digital GIS maps in minutes.

Follow on Twitter
Didn't find what you are looking for? Email me and I'll find it for you.
Progressive Links
Federation of American Scientists
Physicians for Social Responsibility
Public Employees for Environmental Responsibility
MapCruzin Consulting
Data Research and GIS Specialists.
Global Right-To-Know Resources
- PRTR Programs, Meetings, Organizations, Reports, Other Resources

Sponsors

Australia: Canada: Czech Republic:

Denmark: Mexico: Netherlands: Switzerland: United Kingdom:

United States:
RTK Net - Toxic Release Inventory and Many Other Pollution Databases
Global Right-To-Know Resources
Meetings
Convention on Access to Information, Public Participation in Decision-making and Access to Justice in Environmental Matters.
Forum III: Intergovernmental Forum on Chemical Safety - Partnership for Global Chemical Safety, 14-20 October 2000, hosted by the Government of Brazil in Salvador, Brazil. This will include a thematic session on PRTRs.
Third Ministerial Conference on Environment and Health (London, June 1999).
OECD International Conference on Pollutant Release and Transfer Registers (PRTRs) (1998).
Environment for Europe (Aarhus, June 1998).
Inter-Organizational Programme for the Sound Management of Chemicals - PRTR Coordinating Group - Meeting Notes and Papers.
Organizations
The International Right-To-Know Campaign.
European Environmental Citizens' Organisations (ECOs) Public Participation Campaign.
IHEAL - Interactive Health Ecology Access Links.
OECD's Work on Pollutant Release and Transfer Registers (PRTRs).
United Nations Development Programme.
North American Commission for Environmental Cooperation.
UNEP: Pollutant release and transfer registers.
Reports
(February, 2001) Presentation and Dissemination of PRTR data: Practices and Experiences Getting the Words and Numbers Out. (Download direct in PDF format here.
World Bank - World Development Indicators 1999 Report.
Taking Stock: North American Pollutant Releases and Transfers, 1996.
OECD Chemical Accident Prevention, Preparation and Response Reports.
Pollutant Release and Transfer Registers (PRTRs): A Tool for Environmental Policy and Sustainable Development - Guidance Manual for Governments.
Report of the United Nations Conference on Environment and Development: Toxic Chemicals Management.
Industrial Releases Within the Great Lakes Basin: An Evaluation of NPRI and TRI Data.
Putting the Pieces Together The Status of Pollutant Release and Transfer Registers in North America.
Taking Stock: North American Pollutant Releases and Transfers, 1995.
Unitar: Guidance Series for Implementing a National PRTR Design Project.
World Bank: New Ideas in Pollution Regulation.
Other Resources
U.S. EPA Risk-Screening Environmental Indicators software includes toxicity weighted Toxics Release Inventory data for 1988 through 1997.
International Development Network: Information Resources for Sustainable Development.
United Nations Environment & Development-UK Committee.
US EPA Statement about Pollutant Release and Transfer Registries.
Internet guide for finding chemical information.
UNITAR Training and Capacity Building Programmes in Chemical and Waste Management.
IISD Linkages: Chemical Management.
UNEP Chemicals: the center for all chemicals-related activities of the United Nations Environment Programme.
Joint UNEP Chemicals/WHO - GEENET Project.
UNEP Persistent Organic Pollutants (POPs).
OECD's Work on Chemical Accidents: Y2K Issues.
US Chemical Safety and Hazard Investigation Board.
Didn't find what you are looking for? We've been online since 1996 and have created 1000's of pages. Search below and you may find just what you are looking for.
---
Michael R. Meuser
Data Research & GIS Specialist
MapCruzin.com is an independent firm specializing in GIS project development and data research. We created the first U.S. based interactive toxic chemical facility maps on the internet in 1996 and we have been online ever since. Learn more about us and our services.
Have a project in mind? If you have data, GIS project or custom shapefile needs contact Mike.
Sponsors