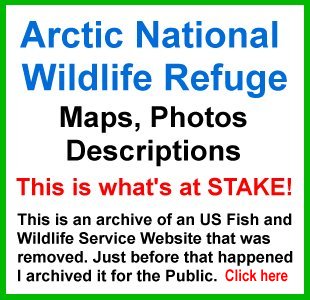 GIS Shapefile Store - for Beginners & Experienced GIS Users Alike. Geographic Names Information System, Nuclear Facilities, Zip Code Boundaries, School Districts, Indian & Federal Lands, Climate Change, Tornadoes, Dams - Create digital GIS maps in minutes.

Follow on Twitter
Didn't find what you are looking for? Email me and I'll find it for you.
Progressive Links
Federation of American Scientists
Physicians for Social Responsibility
Public Employees for Environmental Responsibility
MapCruzin Consulting
Data Research and GIS Specialists.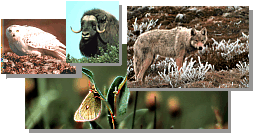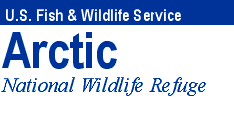 Refuge Information | Wildlife | Habitat | People
Home | New | Feedback | Index | Search
Why we archived the ANWR website at MapCruzin.com
Gray Jays
[This information was originally produced by Beverly Skinner, wildlife biologist at Innoko National Wildlife Refuge (in west central Alaska), for radio broadcast on Public Radio stations throughout Alaska.] Curious, bold, showing no fear of humans, very tame. These words all describe one of my favorite year round resident birds. Interior Alaskans know when Gray Jays are about. Winter or summer, these noisy, gregarious, birds seem to know when food is about and they will readily fly down to take their share. They are considered common in interior Alaska year round although here in McGrath we see a drop of numbers of birds during the coldest winter months.

Gray Jays are long-tailed and gray in color. Their back and crown is a darker gray in color which gives their face the appearance of being a light gray. They are in the same family as the Ravens and the Magpies - some of the smartests birds on earth. Members of this family not only have a complex vocal communication system but they also have unique social interactions including the fact they actually play. They are also quite the deductive thinkers. Although we humans like to think Gray Jays are easily tamed, I have the feeling in reality the Gray Jays are training us.

Gray Jays are generalists within the bird world. They can easily adapt to new situations and utilize whatever food is available. Their bills are heavy enough to handle just about any size seed, but it can also be used as a probe and can tear meat. Gray Jays cache their food, which means they store food while it is plentiful to be used during the long winter months when it is not. This food caching allows the Gray Jay to begin nesting in the spring long before other birds. They build their well insulated nest while snow is still covering the ground, and they may even feed their newly hatched young with food cached the year before.

Look for Gray Jay nests inside large spruce trees right along the trunk. Their cup shaped nests are well woven of sticks, bark strips, moss, and grass. They are fastened together with spider silk and insect cocoons, and are lined with feathers, bark strips, grass, and fur. Much of this building material may have also been cached along side food caches during the previous year.

For Alaska Naturally and the Innoko National Wildlife Refuge, this is Beverly Skinner. Gray Jays are also commonly called camp robbers, or Canada jays. One question I have been asked is why don't more Gray Jays live in town, since they seem to take all the free handouts they can find when people are out camping. I'm afraid I don't have the answer to that behavior - but I have to admit, it makes me like them even more because of it.

Refuge Information | Wildlife | Habitat | People
Home | New | Feedback | Index | Search
Text and graphics by USFWS staff
Last modified 28 July 2000
Why we archived the ANWR website at Mapcruzin.com

Note: This is the MapCruzin.com archive of the FWS Arctic National Wildlife Refuge website. In December, 2001 FWS took this website offline, making it unavailable to the public. It includes 90 plus pages of information and many maps. As of 2006 the important information contained in this, the original "unsanitized" version of the FWS website, has yet to return to the internet, so we will continue to maintain it here as a permanent archive to help inform activists and concerned citizens. If you find any broken links, please report them to me at [email protected] and I will attempt to make the repairs. January, 2008 update - A small part of the original information that was present in 2001 has made it back into the current ANWR website. There is also an archive that contains a small amount of the original information, but it is not readily available from the main website.

Click here to visit our homepage. Click here for NRDC's message about ANWR from Robert Redford.

For more information on why this website was "pulled," Check here. And, you can also view the maps of caribou calving areas that the FWS did not want you to see here.

January 29, 2008: Visit Our New ANWR News for Updates
---
This page should be cited as follows:
U.S. Fish and Wildlife Service. 2001. Potential impacts of proposed oil and gas
development on the Arctic Refuge's coastal plain: Historical overview and
issues of concern. Web page of the Arctic National Wildlife Refuge,
Fairbanks, Alaska. 17 January 2001. http://arctic.fws.gov/issues1.html
---
Archived by MapCruzin.com. Visit us at mapcruzin.com.
MapCruzin.com is an independent firm specializing in the publication of educational and research resources. We created the first U.S. based interactive toxic chemical facility maps on the internet in 1996 and we have been online ever since. Learn more about us and view some of our projects and services.