GIS Shapefile Store - for Beginners & Experienced GIS Users Alike. Geographic Names Information System, Nuclear Facilities, Zip Code Boundaries, School Districts, Indian & Federal Lands, Climate Change, Tornadoes, Dams - Create digital GIS maps in minutes.

Follow on Twitter
Didn't find what you are looking for? Email me and I'll find it for you.
Progressive Links
Federation of American Scientists
Physicians for Social Responsibility
Public Employees for Environmental Responsibility
MapCruzin Consulting
Data Research and GIS Specialists.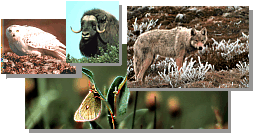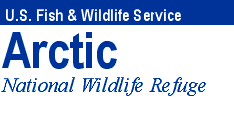 Refuge Information | Wildlife | Habitat | People
Home | New | Feedback | Index | Search
Why we archived the ANWR website at MapCruzin.com
Lead: Part 1
[This information was originally produced by Beverly Skinner, wildlife biologist at Innoko National Wildlife Refuge (in west central Alaska), for radio broadcast on Public Radio stations throughout Alaska.]

Webster's New World Dictionary defines lead as a heavy, soft, malleable, bluish-gray metallic chemical element. Lead has been used by humans since ancient times. Early Egyptians used lead in their coins, jewelry, ceramic glazes, and as solder. The early Roman empire took lead use a step farther, and fashioned lead pipes to transport water throughout their cities - resulting in the world's first indoor plumbing. Some of these ancient Roman pipes are still in use today, proving how long lead can persist in the environment.

Lead has had many uses in modern times also. Lead pigments were widely used in ceramic glazes and interior paints throughout the United States. Lead has been added to gasoline to improve engine efficiency and reduce gasoline consumption in automobiles. Lead was commonly used in making modern pipes because lead is highly resistant to corrosion. Because of lead's high density, it has also traditionally been the substance of choice for bullets and shotgun shot.

Just as lead has been used by humans for several thousand years, signs of lead poisoning have been documented for just about as long. Lead and lead compounds are highly toxic when eaten or inhaled. Although lead is absorbed very slowly into the body, its rate of excretion is even slower. Therefore, with repeated exposure, lead accumulates gradually in the body. It is absorbed by the red blood cells of animals, including humans, and is circulated throughout the body before becoming concentrated in the soft tissues such as the liver, kidneys, and brain.

At one time, lead poisoning was common among those who worked with lead. Because of lead's toxicity to humans and the environment, its use in products is currently being phased out in this country. Paint no longer has lead added to it. In fact, older homes with lead based paint are carefully being renovated, as even the paint dust particles are highly toxic. Lead pipes are also being removed from older homes and commercial buildings, and replaced with non-toxic pipes. Lead use in gasoline is declining. Lead is no longer consider safe as an additive to glazes used on ceramic dishes used for cooking or eating. In 1991, lead shot became illegal for hunting waterfowl in the United States. As of March 1, 1998 lead shot also became illegal for all subsistence waterfowl hunters in Alaska.

In recent years, the amount of lead considered safe in our environment has been revised downward by the US Center for Disease Control. Symptoms of lead poisoning include loss of appetite, weakness, anemia, vomiting and convulsions, brain damage, and even death. In many areas of the country, the effects of lead poisoning have hit our children the hardest. For Alaska Naturally and the Innoko National Wildlife Refuge, this is Beverly Skinner. Lead is now a recognized environmental poison. We'll look more into the effects of lead shot on the environment, as well as proven alternatives to lead shot, next week.

Refuge Information | Wildlife | Habitat | People
Home | New | Feedback | Index | Search
Text and graphics by USFWS staff
Last modified 28 July 2000
Why we archived the ANWR website at Mapcruzin.com

Note: This is the MapCruzin.com archive of the FWS Arctic National Wildlife Refuge website. In December, 2001 FWS took this website offline, making it unavailable to the public. It includes 90 plus pages of information and many maps. As of 2006 the important information contained in this, the original "unsanitized" version of the FWS website, has yet to return to the internet, so we will continue to maintain it here as a permanent archive to help inform activists and concerned citizens. If you find any broken links, please report them to me at [email protected] and I will attempt to make the repairs. January, 2008 update - A small part of the original information that was present in 2001 has made it back into the current ANWR website. There is also an archive that contains a small amount of the original information, but it is not readily available from the main website.

Click here to visit our homepage. Click here for NRDC's message about ANWR from Robert Redford.

For more information on why this website was "pulled," Check here. And, you can also view the maps of caribou calving areas that the FWS did not want you to see here.

January 29, 2008: Visit Our New ANWR News for Updates
---
This page should be cited as follows:
U.S. Fish and Wildlife Service. 2001. Potential impacts of proposed oil and gas
development on the Arctic Refuge's coastal plain: Historical overview and
issues of concern. Web page of the Arctic National Wildlife Refuge,
Fairbanks, Alaska. 17 January 2001. http://arctic.fws.gov/issues1.html
---
Archived by MapCruzin.com. Visit us at mapcruzin.com.
MapCruzin.com is an independent firm specializing in the publication of educational and research resources. We created the first U.S. based interactive toxic chemical facility maps on the internet in 1996 and we have been online ever since. Learn more about us and view some of our projects and services.