GIS Shapefile Store - for Beginners & Experienced GIS Users Alike. Geographic Names Information System, Nuclear Facilities, Zip Code Boundaries, School Districts, Indian & Federal Lands, Climate Change, Tornadoes, Dams - Create digital GIS maps in minutes.

Follow on Twitter
Didn't find what you are looking for? Email me and I'll find it for you.
Progressive Links
Federation of American Scientists
Physicians for Social Responsibility
Public Employees for Environmental Responsibility
MapCruzin Consulting
Data Research and GIS Specialists.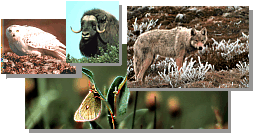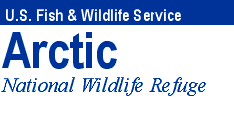 Refuge Information | Wildlife | Habitat | People
Home | New | Feedback | Index | Search
Why we archived the ANWR website at MapCruzin.com
Lead: Part 3
[This information was originally produced by Beverly Skinner, wildlife biologist at Innoko National Wildlife Refuge (in west central Alaska), for radio broadcast on Public Radio stations throughout Alaska.]

Lead is poisonous to both humans and wildlife. Since the late 1800's, lead poisoning in waterfowl has been found throughout all the major flyways in the world. Lead poisoned birds quickly become lethargic and weak, and can no longer fly or even walk. Eventually the birds die. Very few lead poisoned birdsare ever seen by humans because the birds move into cover and hide at the first signs of the disease. Lead poisoned waterfowl are also more susceptible to hunters and predators and are easily killed. The source for this lead poisoning is lead shot deposited into the environment by hunters.

Many wildlife biologists recognized the need to eliminate lead shot as early as 1935. In the 50's, people began experimenting with non-toxic shot like steel. By the 70's, the US Fish and Wildlife Service, as well as many other conservation groups, were calling for a legal change from the toxic lead shot to non-toxic shot. This change occurred in 1991 with new laws requiring non- toxic shot such as steel or bismuth instead of lead shot. All subsistence waterfowl hunters in Alaska are also required to use non-toxic shot such as steel shot. Beginning March 1, 1998, anyone possessing lead shot while hunting waterfowl will be subject to enforcement action, regardless of time or place.

Some of the early non-toxic shot alternatives had some problems. Steel shot behaves differently than lead shot, so many hunters felt it was ineffective. Also the price of steel shot was quite a bit higher than lead shot. Hunters were also concerned steel shot would damage their gun barrels.

Many of the concerns about using steel shot are largely the result of misinformation.. Steel shot is harder and lighter than lead. To compensate for these differences, hunters need to use two sizes larger steel shot than when using lead. At any given distance from the gun, steel loads generally have a more dense shot pattern. To compensate for this, hunters can use a more open choke. The price of steel shot, like all consumer goods, is the result of supply and demand. As more non-toxic shot is used, prices will continue to drop. Some older steel shot made in the mid to late 70's had some problems with damaging gun barrels. Steel shot shells have now been modified with a plastic shot cup that fully encloses the shot charge and prevents it from even coming in contact with gun barrels.

There are ways to improve shooting performance with non-toxic shot such as steel shot. One is to pattern test your shotgun to learn about the performance of your individual gun. Also, experiment with different size shot and chokes, and make a point of practice shooting at moving targets.

For Alaska Naturally and the Innoko National Wildlife Refuge, this is Beverly Skinner. The key to eliminating lead poisoning in waterfowl and other birds is to stop using lead shot and switch to non-toxic shot. Remember, spent lead shot can remain in the environment for several thousand years. It is up to all of us, including Alaska's subsistence hunters, to contribute to waterfowl conservation by learning the facts about nontoxic shot and developing the skills to shoot it effectively. For more information on steel shot, you can call 1-800-478-shot.

Refuge Information | Wildlife | Habitat | People
Home | New | Feedback | Index | Search
Text and graphics by USFWS staff
Last modified 28 July 2000
Why we archived the ANWR website at Mapcruzin.com

Note: This is the MapCruzin.com archive of the FWS Arctic National Wildlife Refuge website. In December, 2001 FWS took this website offline, making it unavailable to the public. It includes 90 plus pages of information and many maps. As of 2006 the important information contained in this, the original "unsanitized" version of the FWS website, has yet to return to the internet, so we will continue to maintain it here as a permanent archive to help inform activists and concerned citizens. If you find any broken links, please report them to me at [email protected] and I will attempt to make the repairs. January, 2008 update - A small part of the original information that was present in 2001 has made it back into the current ANWR website. There is also an archive that contains a small amount of the original information, but it is not readily available from the main website.

Click here to visit our homepage. Click here for NRDC's message about ANWR from Robert Redford.

For more information on why this website was "pulled," Check here. And, you can also view the maps of caribou calving areas that the FWS did not want you to see here.

January 29, 2008: Visit Our New ANWR News for Updates
---
This page should be cited as follows:
U.S. Fish and Wildlife Service. 2001. Potential impacts of proposed oil and gas
development on the Arctic Refuge's coastal plain: Historical overview and
issues of concern. Web page of the Arctic National Wildlife Refuge,
Fairbanks, Alaska. 17 January 2001. http://arctic.fws.gov/issues1.html
---
Archived by MapCruzin.com. Visit us at mapcruzin.com.
MapCruzin.com is an independent firm specializing in the publication of educational and research resources. We created the first U.S. based interactive toxic chemical facility maps on the internet in 1996 and we have been online ever since. Learn more about us and view some of our projects and services.