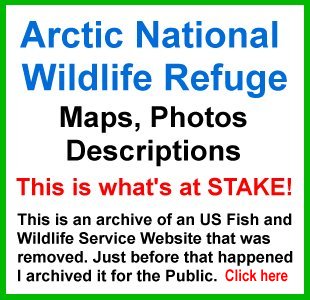 GIS Shapefile Store - for Beginners & Experienced GIS Users Alike. Geographic Names Information System, Nuclear Facilities, Zip Code Boundaries, School Districts, Indian & Federal Lands, Climate Change, Tornadoes, Dams - Create digital GIS maps in minutes.

Follow on Twitter
Didn't find what you are looking for? Email me and I'll find it for you.
Progressive Links
Federation of American Scientists
Physicians for Social Responsibility
Public Employees for Environmental Responsibility
MapCruzin Consulting
Data Research and GIS Specialists.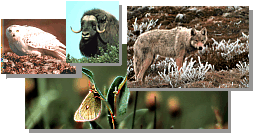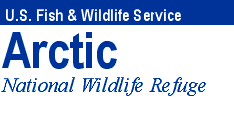 Refuge Information | Wildlife | Habitat | People
Home | New | Feedback | Index

Why we archived the ANWR website at MapCruzin.com
Woodpeckers
[This information was originally produced by Beverly Skinner, wildlife biologist at Innoko National Wildlife Refuge (in west central Alaska), for radio broadcast on Public Radio stations throughout Alaska.]

Woodpeckers are typically the only insect eating birds that can remain in interior Alaska in the winter. They are highly specialized birds with hard, straight, chisel-like bills and a long slender tongue tipped with a horny spear. Woodpeckers use their bill to drill holes in the bark of sick or dead trees just large enough so their tongue can reach in and impale insect larvae hiding inside. When not in use, the woodpecker's tongue, which is anchored at the base of the bill, actually wraps itself around the back of the skull between the skull and the skin and waits to be used the next time.

Along with this unique bill/tongue combination, woodpeckers also have interesting feet. They typically have two toes facing forwards and two backwards, all equipped with sharp claws. Their feet allow them to expertly climb trees while listening for their food under the bark, and to hold on while using their bill to dig into the bark.

But the woodpecker's adaptations aren't done yet! Add stiff, spine-tipped pointed tail feathers which are used by the woodpecker as a brace. Birds are able to lean back on their tail feathers in order to literally throw their body into their work.

There are four species of woodpecker in our area. Downy and hairy woodpeckers, are both listed as uncommon year round residents. Same too with the tree-toed woodpecker, which like it's name states, only has three toes - one in front and two in back. Our most common woodpecker, although still classified as rare, is the black-backed woodpecker. The black-backed is also the largest of the four and is the only one with a yellow patch on his crown.

Even though woodpeckers are year round residents in interior Alaska, they aren't commonly seen or heard any time of year. Most people are familiar with the woodpecker's loud territorial drumming sounds during breeding season. But the quieter foraging hammering sounds made year round are less often noticed.

For Alaska Naturally and the Innoko NWR, this is Beverly Skinner. Woodpeckers are another example of a cavity nesters - that is - they lay their eggs in holes in trees. The common practice of cutting down all the standing dead trees in an area for firewood hurts nesting woodpeckers as well as many other birds and animals. Also woodpeckers do not cause healthy trees to become infested with insects. Because it would be a waste of energy for them to drill in healthy trees, woodpeckers pick out trees where they hear insect larvae under the bark eating.

Refuge Information | Wildlife | Habitat | People
Home | New | Feedback | Index | Search
Text and graphics by USFWS staff
Last modified 28 July 2000
Why we archived the ANWR website at Mapcruzin.com

Note: This is the MapCruzin.com archive of the FWS Arctic National Wildlife Refuge website. In December, 2001 FWS took this website offline, making it unavailable to the public. It includes 90 plus pages of information and many maps. As of 2006 the important information contained in this, the original "unsanitized" version of the FWS website, has yet to return to the internet, so we will continue to maintain it here as a permanent archive to help inform activists and concerned citizens. If you find any broken links, please report them to me at [email protected] and I will attempt to make the repairs. January, 2008 update - A small part of the original information that was present in 2001 has made it back into the current ANWR website. There is also an archive that contains a small amount of the original information, but it is not readily available from the main website.

Click here to visit our homepage. Click here for NRDC's message about ANWR from Robert Redford.

For more information on why this website was "pulled," Check here. And, you can also view the maps of caribou calving areas that the FWS did not want you to see here.

January 29, 2008: Visit Our New ANWR News for Updates
---
This page should be cited as follows:
U.S. Fish and Wildlife Service. 2001. Potential impacts of proposed oil and gas
development on the Arctic Refuge's coastal plain: Historical overview and
issues of concern. Web page of the Arctic National Wildlife Refuge,
Fairbanks, Alaska. 17 January 2001. http://arctic.fws.gov/issues1.html
---
Archived by MapCruzin.com. Visit us at mapcruzin.com.
MapCruzin.com is an independent firm specializing in the publication of educational and research resources. We created the first U.S. based interactive toxic chemical facility maps on the internet in 1996 and we have been online ever since. Learn more about us and view some of our projects and services.