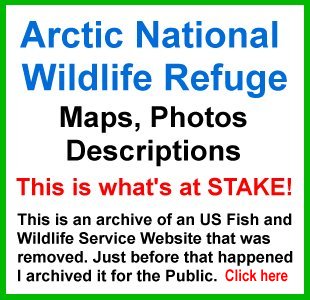 GIS Shapefile Store - for Beginners & Experienced GIS Users Alike. Geographic Names Information System, Nuclear Facilities, Zip Code Boundaries, School Districts, Indian & Federal Lands, Climate Change, Tornadoes, Dams - Create digital GIS maps in minutes.

Follow on Twitter
Didn't find what you are looking for? Email me and I'll find it for you.
Progressive Links
Federation of American Scientists
Physicians for Social Responsibility
Public Employees for Environmental Responsibility
MapCruzin Consulting
Data Research and GIS Specialists.
Ten Action Steps for Parents, Teachers and School Officials
<-- Terrorism and Industrial Chemicals
Ten Action Steps for Parents, Teachers and School Officials
by
Fred Millar, Ph.D.
[email protected]
Chemical industry officials say
that since September 11 they are vigorously revising (up) their own risk assessments on the many dangerous facilities and operations that could provide attractive targets/weapons for terrorists. The railroad industry is also doing so, specifically regarding hazardous materials rail cargoes, many of which are stored for months in highly populated communities.

Many schools are located within the "vulnerable zones"
of nearby chemical facilities and/or transportation lines, but don't usually know it because local officials do not want to "alarm the public." Toxic gas clouds have in the past invaded schools and injured students, revealing large gaps in schools' capacities to deal with serious chemical releases. Congressman George Miller (D-CA) is now introducing legislation to ask schools to beef up their emergency planning.
The suggested steps below are in logical planning order, solidly based in current public policy on accident prevention and emergency planning and building on existing federal law and information available and guidance, and relevant for both fixed facilities and transportation. These steps move in three main stages (italics) and focus on potential consequences of s successful terrorist attack on a chemical facility. It is not relevant now to consider facilities' past good record or current safety features that would reduce the probability of release, since what a terrorist achieves is to make the release a certainty.
Reassessment of Acceptable Risks:
Initiate a rough screening and mapping to determine schools with populations at potential risk of industrial chemical release. Begin a dialogue with Fire Department (FD) and Emergency Management Agency (EMA) officials. Sources that could be used:
U.S. EPA's federal website system, VZIS: this uses facilities' own calculations, but has limitations.

Look at the Local Emergency Planning Committee Plan, especially the vulnerable zone maps showing the current community hazard assessment, based on calculations using federal guidance documents.

Check the Risk Management Plan documents in the local federal Reading Room.

Ask facility managers directly for data from RMP database.
Dialogue on hazards with local facility managers, fire chiefs, EMA officials.
Identify which chemicals are of greatest concern.

Work with a sample of perhaps 10 types of releases that could occur with one or more chemicals.

Determine Worst Case Scenario vulnerable zones – furthest distance of gas clouds.

Determine WCS speed of clouds.

Calculate time (consensus averages agreed upon here) needed for evacuation or shelter-in-place decisions:

How many minutes for:

facility management to notice it has a release? (could be quiet sabotage)
facility management to decide not to handle it alone?
notification to local EMA or FD?
FD or EMA to assess the situation re need for SIP/evacuation?
FD or EMA to call SIP/evacuation?
Notifications of community (beginning and end of protective actions)?
Community begins SIP/evacuation?
Community safely completes evacuation?
Using comparison of data from calculations in #2 above to determine if any schools are in "Near Zones" – where you cannot either Shelter In Place or evacuate successfully.

Dialogue on possible risk reduction options (e.g., the Blue Plains facility example: chlorine gas to bleach) -- especially in urgent situations with likely targets facilities (oil refineries?) or in Near Zones situations.

Assess each facility's security and secondary containment measures. Identify which types of assaults could not be defended against with existing security and containment measures.

Emergency Planning:
Assess community/facility alert systems.
Assess schools' ventilation system, etc. to see if and how a gas cloud can be kept out of the school.
Consider communications issues: what if parents rush to schools to pick up their children?
Consider transportation issues – evacuate children to where? How avoid a cloud? How fast can an evacuation be completed?
Plan tabletop or field drills to identify gaps in preparedness.
[A comprehensive dialogue will include relevant stakeholders: parents, staff, PTA, teachers associations, local environmentalists who may have know how to use Right To Know tools made available after the Bhopal India disaster. The reassessment could be done system-wide or only a pilot with a sample of the most at-risk schools.]
We may hope that a new focus on external risks will only reinforce parents' ability to have school officials reduce their own risks and hazards. Do they have a current inventory and plan to dispose of hazardous and toxic chemicals used or stored at school? They should and it's not hard. Mercury? Pesticides? Flammables or explosives? Formaldehyde? Look in old storage areas, in science labs and art rooms, voc-ed classes, and custodial closets. If the product container does not have an accurate label or Material Safety Data Sheet on file that tells you what to do in case of emergency, dispose of it. At the same time and at no additional cost, schools can often substitute less-toxic maintenance and instructional supplies for hazardous ones on the disposal list. Schools should then notify their insurers of these simple risk reduction steps and ask for a more favorable premium rate.
Copyright &copy 2001, Fred Millar Ph.D.,
All Rights Reserved
<-- Terrorism and Industrial Chemicals
Didn't find what you are looking for? We've been online since 1996 and have created 1000's of pages. Search below and you may find just what you are looking for.
---
Michael R. Meuser
Data Research & GIS Specialist
MapCruzin.com is an independent firm specializing in GIS project development and data research. We created the first U.S. based interactive toxic chemical facility maps on the internet in 1996 and we have been online ever since. Learn more about us and our services.
Have a project in mind? If you have data, GIS project or custom shapefile needs contact Mike.