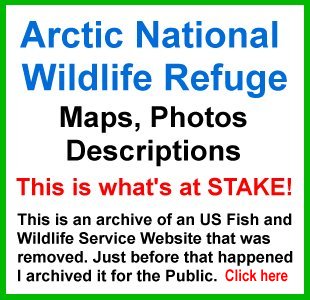 GIS Shapefile Store - for Beginners & Experienced GIS Users Alike. Geographic Names Information System, Nuclear Facilities, Zip Code Boundaries, School Districts, Indian & Federal Lands, Climate Change, Tornadoes, Dams - Create digital GIS maps in minutes.

Follow on Twitter
Didn't find what you are looking for? Email me and I'll find it for you.
Progressive Links
Federation of American Scientists
Physicians for Social Responsibility
Public Employees for Environmental Responsibility
MapCruzin Consulting
Data Research and GIS Specialists.
Abrupt Climate Change: Public Comments on the Public Review Draft for Synthesis and Assessment Product 3.4
Fair Use Statement
Note: Be sure to check out our sister site ClimateShift.com for more climate change and global warming related archives and information.
Sponsors
<- Return to Climate Change
Source: U.S. Climate Change Science Program
From the executive summary:
For this Synthesis and Assessment Report, abrupt climate change is defined as:
A large-scale change in the climate system that takes place over a few decades or less, persists (or is anticipated to persist) for at least a few decades, and causes substantial disruptions in human and natural systems.
Comments on the draft report will be accepted through June 16, 2008. See also the Federal Register notice published on 30 April 2008. Download Full Report in PDF format (9MB)
Instructions for Submission of Public Comments:
Note to Reviewers: Please refer to the PDF version of report when submitting comments. As per instructions, comments must refer to line numbers listed in PDF file(s).
Please follow these instructions for preparing and submitting your comments. A sample format sheet is provided below. Send your comments as an e-mail attachment to: [email protected] by June 16, 2008. Please email your comments to the specified address. Do not submit comments directly to lead authors.
Sponsors
In making comments:
Provide complete contact information. The Climate Change Science Program Office (CCSPO) may need to contact you seeking clarification.
Provide specific language for deletions, additions, and/or amendments.
Do not use auto-formatting or embed comments in tables.
Provide focused comments directly linked to specific page and line numbers. Present comments in page and line number sequence, as per the sample format below. Insert your name and affiliation after each comment.
Do not number your comments and do not use terminology such as "ditto" or "see above", as comments received will be compiled by page and line number.
To be considered, your comments should be emailed to [email protected] by June 16, 2008, referencing "Comments on SAP 3.4 draft" and your surname in the subject line (e.g., Comments on SAP 3.4 draft: Smith). Re-label your comments file attachment with your surname to help with the collation process (e.g., )

Full instructions here.

Download Full Report in PDF format (9MB). Note that right-clicking your mouse and saving the document on your computer often works best.

<- Return to Climate Change

Didn't find what you are looking for? We've been online since 1996 and have created 1000's of pages. Search below and you may find just what you are looking for.
---
Michael R. Meuser
Data Research & GIS Specialist

MapCruzin.com is an independent firm specializing in GIS project development and data research. We created the first U.S. based interactive toxic chemical facility maps on the internet in 1996 and we have been online ever since. Learn more about us and our services.

Have a project in mind? If you have data, GIS project or custom shapefile needs contact Mike.

Sponsors