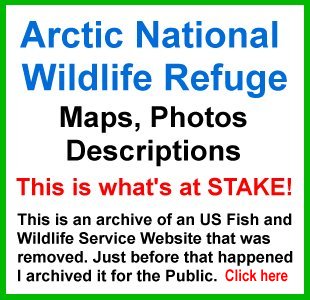 GIS Shapefile Store - for Beginners & Experienced GIS Users Alike. Geographic Names Information System, Nuclear Facilities, Zip Code Boundaries, School Districts, Indian & Federal Lands, Climate Change, Tornadoes, Dams - Create digital GIS maps in minutes.

Follow on Twitter
Didn't find what you are looking for? Email me and I'll find it for you.
Progressive Links
Federation of American Scientists
Physicians for Social Responsibility
Public Employees for Environmental Responsibility
MapCruzin Consulting
Data Research and GIS Specialists.
Download Free U.S. Economy Maps
<--
Download Free Maps
Sponsors
Free to use high quality U.S. economy maps.
U.S. Unemployment by State, Latest month available (Bureau of Labor Statistics)
Bank Card and Mortgage Maps (Federal Reserve Bank of New York)
Bank Financial Performance Map (Investigative Reporting Workshop)
Economic Stress Index: Measuring Financial Strain by County (AP)
General Motors Interactive Map (Detroit News)
GeoFred - Geographic Federal Reserve Economic Data (Federal Reserve Bank of St. Louis)
Geography of a Recession - Interactive Map (New York Times) map updated July 7, 2009
Geography of Jobs (Tipstrategies)
Lost Jobs Interactive Map (Slate)
Sponsors
Nonprime Mortgage Maps (Federal Reserve Bank of New York)
Map showing where money from the Recovery and Reinvestment Act of 2009 is spent U.S. Gas Price Map (GasBuddy)
U.S. Jobs Forecast [updated monthly] (USA Today)
U.S. Unemployment by County, May 2009 (GeoFRED)
U.S. Unemployment - Worst Hit Cities, June 2009 (Huffington Post)
Well-Being Index Maps (USA Today)
When Did Your County's Jobs Disappear? (Slate) Map updated August 10,2009
When Nation's Job Markets Will Return to Normal (Sacramento Bee)
Didn't find what you are looking for? We've been online since 1996 and have created 1000's of pages. Search below and you may find just what you are looking for.
---
Michael R. Meuser
Data Research & GIS Specialist
MapCruzin.com is an independent firm specializing in GIS project development and data research. We created the first U.S. based interactive toxic chemical facility maps on the internet in 1996 and we have been online ever since. Learn more about us and our services.
Have a project in mind? If you have data, GIS project or custom shapefile needs contact Mike.