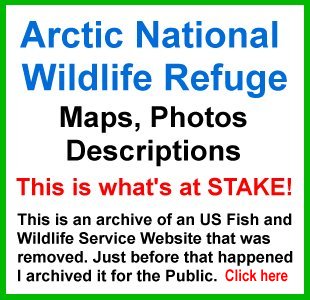 GIS Shapefile Store - for Beginners & Experienced GIS Users Alike. Geographic Names Information System, Nuclear Facilities, Zip Code Boundaries, School Districts, Indian & Federal Lands, Climate Change, Tornadoes, Dams - Create digital GIS maps in minutes.

Follow on Twitter
Didn't find what you are looking for? Email me and I'll find it for you.
Progressive Links
Federation of American Scientists
Physicians for Social Responsibility
Public Employees for Environmental Responsibility
MapCruzin Consulting
Data Research and GIS Specialists.
Environmental Inequality by Szasz and Meuser
Excerpted From:
Unintended, Inexorable: The Production of Environmental Inequalities in Santa Clara County, California

by

ANDREW SZASZ
University of California, Santa Cruz

MICHAEL MEUSER
University of California, Santa Cruz

American Behavioral Scientist,
Vol. 43, No. 4, 602-632 (2000)
Instead of demonstrating the existence of environmental race and class inequalities at one point in time, social scientists must now do historical studies that explain how such inequalities are generated over time. The authors use 1990 census and 1989 Environmental Protection Agency Toxics Release Inventory data to document environmental race and class inequalities in Santa Clara County, California. They then use earlier censuses and historical land use data to generate a series of demographic and industrial maps spanning 30 years, 1960 to 1990. They also consult existing local histories, planning reports, and other documents to interpret the maps and describe the county's economic, residential, and demographic development. They find that the environmental inequalities observed in 1990 were not the result of intentional siting decisions. Rather, they were the result of the combination of several "normal" processes: economic boosterism, unregulated development, and racial and ethnic differences in education, occupation, and income.
Download this article in PDF format.
Didn't find what you are looking for? We've been online since 1996 and have created 1000's of pages. Search below and you may find just what you are looking for.
---
Michael R. Meuser
Data Research & GIS Specialist
MapCruzin.com is an independent firm specializing in GIS project development and data research. We created the first U.S. based interactive toxic chemical facility maps on the internet in 1996 and we have been online ever since. Learn more about us and our services.
Have a project in mind? If you have data, GIS project or custom shapefile needs contact Mike.
Downloads
Google Earth Toxic Release Inventory (TRI) Maps
Lester Brown's Plan B 3.0
State GIS Shapefiles, Maps & Resources
GIS Shapefiles & Maps
GIS Programs, Tools & Resources
Free World Country & Regional Maps
GIS / GPS Careers and Job Positions
Disease Outbreak Maps
TOPO Maps
Extreme Weather & Disaster Maps
Free World Maps from the CIA Factbook
Arctic National Wildlife Refuge ANWR Maps
Oil and Gas Maps
Africanized Honey Bees
Renewable Energy Potential Maps of the United States
Terrorism Maps
War Maps
Google Maps
Weather Maps
GPS Resources
Historical Maps of the World
Google Earth
Library of Congress American Memory Map Downloads
Toxic Chemical Pollution Maps
Climate Change Maps
Toxic Release Inventory (TRI) Maps
Census Shapefiles
World Maps
Issues
Environmental Justice
Data Sources
Greenwash & JunkScience
Statistical Resources
Wireless Dangers
Surviving Climate Change
Global Right-To-Know
Creating Living Economies
Books of Note
Toxic Klamath River
Federal Lands Maps
TRI Analysis
TRI Webmaps
EnviroRisk Map Network
Community-Based Research
Right-To-Know or Left to Wonder?
Chemical Industry Archives
21st Century Warfare
Biotechnology
Nanotechnology
Globalization/Democracy
National Parks and Public Lands
Trade Secrets/Toxic Deception
GIS Books
Our Projects
Other Projects
1999 Archive Environews
Environmental Books
Environmental Links
Redwood Coast Information
Recycle, Salvage, Reuse