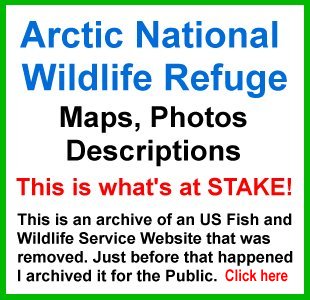 GIS Shapefile Store - for Beginners & Experienced GIS Users Alike. Geographic Names Information System, Nuclear Facilities, Zip Code Boundaries, School Districts, Indian & Federal Lands, Climate Change, Tornadoes, Dams - Create digital GIS maps in minutes.

Follow on Twitter
Didn't find what you are looking for? Email me and I'll find it for you.
Progressive Links
Federation of American Scientists
Physicians for Social Responsibility
Public Employees for Environmental Responsibility
MapCruzin Consulting
Data Research and GIS Specialists.
Download Free Afghanistan Settlements ArcGIS Shapefile Map Layers
<-- Free GIS Maps & ArcGIS Shapefiles
<-- Free World ArcGIS Shapefiles
<-- Afghanistan ArcGIS Shapefiles
Afghantistan Settlements (1.4mb zip file)
Abstract: Settlements of Afghanistan were digitized by the United State Agency for International Development (USAID) using United States Defense Mapping Agency (USDMA; 1967-1988) at scale of 1:100,000, using Atlas GIS software. The dates for this process took place sometime in 1994 in Peshawar, Pakistan. There are about 31230 settlements (villages) in the layer and this number may increase because various UN agencies and Afghan Government have different number of settlements that varies from 30,000 to 45,000. In addition, The majority of the geographic locations of these villages are not in correct location due to the fact that villages moved or abandoned because of the war, tribunal disputes and drought. In addition, the village were digitized incorrectly because lack of Cartographic experience. Afghanistan Information Management Service (AIMS) is in the process of correcting the geographic location of villages by comparing the villages to the Russian 1:50,000 scale topos. In addition, the AIMS office has verified many of these settlements when certain Non Governmental Organizations (NGO) brought Global Positioning System (GPS) settlement points to AIMS office. These settlement have geocodes and these geocodes will change when AIMS adopts the new provincial and district administrative boundaries.
Purpose: Settlements of Afghanistan are the basis for village location, which were mapped at 1:100,000 scale. Due to the scale this layer could be utilized in general planning.
<-- Free GIS Maps & ArcGIS Shapefiles
<-- Free World ArcGIS Shapefiles
<-- Afghanistan ArcGIS Shapefiles
About Shapefiles - Accuracy, Quality and Suitability
Didn't find what you are looking for? We've been online since 1996 and have created 1000's of pages. Search below and you may find just what you are looking for.
---
Michael R. Meuser
Data Research & GIS Specialist
MapCruzin.com is an independent firm specializing in GIS project development and data research. We created the first U.S. based interactive toxic chemical facility maps on the internet in 1996 and we have been online ever since. Learn more about us and our services.
Have a project in mind? If you have data, GIS project or custom shapefile needs contact Mike.