Global Soil Moisture Data from MetOp Satellites
<-- Geospatial Data Shapefile Downloads
ESRI ArcGIS ( Arc - GIS ) shapefiles are the industry standard and work with most all GIS programs including ESRI ArcView, ArcExplorer, ArcGIS, and Maptitude, Mapinfo, Manifold, Mapwindow, Mapguide and other free and open source software applications. Each shapefile set includes: roads, buildings, natural features, places, points of interest, railways, and waterways.
If you are new to GIS and shapefiles and want to learn more about cartography and digital geography, check this brief introduction. Also, you can use our free Learn2Map GIS Tutorial & Atlas and included free software to create your own GIS projects viewing and combining these and other free ArcGIS shapefiles.
ERS / MetOp Soil Moisture
Global, coarse-resolution soil moisture data (25-50 km) are derived from backscatter measurements acquired with scatterometers onboard the satellites ERS-1 and ERS-2 (1991 to present) and the three MetOp satellites (2006-2020). Two different product types are derived: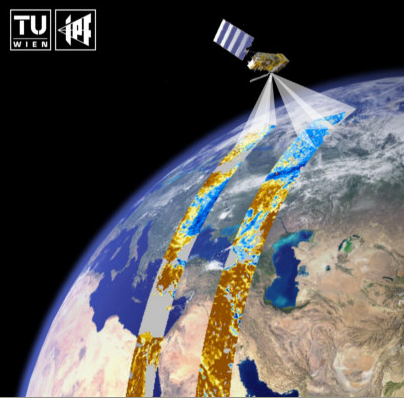 Level 2 products representing the soil moisture content within a thin soil surface layer (< 2 cm) during the time of overflight of the satellite.

Level 3 products representing the water content in the soil profile, regularly sampled in space and time.
The Level 2 surface soil moisture (SSM) data are derived using a change detection method that relies upon the multi-incidence observation capabilities of the ERS and METOP scatterometers to model the effects of vegetation phenology. The surface soil moisture values are scaled between 0 and 1, representing zero soil moisture and saturation respectively. Retrieval is not possible over tropical forest which affects about 6.5% of the land surface area.
Level 3 soil moisture products are obtained by some kind of modelling approach using the ASCAT Level 2 and other data sources as input. A typical Level 3 product is an estimate of the soil moisture content for different soil layers and different temporal and spatial sampling characteristics, tailored to the needs of specific user groups. Our standard Level 3 product is the so-called Soil Water Index (SWI) that is a measure of the profile soil moisture content obtained by filtering the surface soil moisture time series with an exponential function.
Visit the ERS /MetOp Soil Moisture website.
<-- Geospatial Data Shapefile Downloads
Sponsors
Didn't find what you are looking for? We've been online since 1996 and have created 1000's of pages. Search below and you may find just what you are looking for.
---
Michael R. Meuser
Data Research & GIS Specialist
MapCruzin.com is an independent firm specializing in GIS project development and data research. We created the first U.S. based interactive toxic chemical facility maps on the internet in 1996 and we have been online ever since. Learn more about us and our services.
Have a project in mind? If you have data, GIS project or custom shapefile needs contact Mike.