VMap0 Update Digital Chart of the World DCW Shapefiles
<-- Geospatial Data Shapefile Downloads
ESRI ArcGIS ( Arc - GIS ) shapefiles are the industry standard and work with most all GIS programs including ESRI ArcView, ArcExplorer, ArcGIS, and Maptitude, Mapinfo, Manifold, Mapwindow, Mapguide and other free and open source software applications. Each shapefile set includes: roads, buildings, natural features, places, points of interest, railways, and waterways.
If you are new to GIS and shapefiles and want to learn more about cartography and digital geography, check this brief introduction. Also, you can use our free Learn2Map GIS Tutorial & Atlas and included free software to create your own GIS projects viewing and combining these and other free ArcGIS shapefiles.
VMap0 data in shape-format
VMap0 data are relatively new vector dataset which represents a next version of widely known DCW dataset.
Global VMap0 dataset is distributed in original VPF format and available through National Geospatial-Intelligence Agency website and available in shapefile format. Data are packed with free 7z compressor.
All the data are in Latitude/Longitude, WGS84 coordinate system.
Global data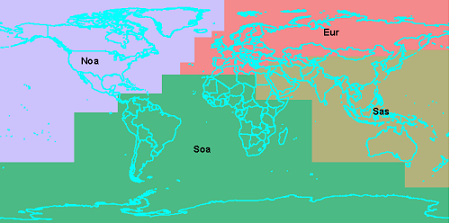 Global data are separated into 4 parts and available to download from this website in ESRI Shapefile format.
Data is available for the territory of Russia in ESRI Shapefile format.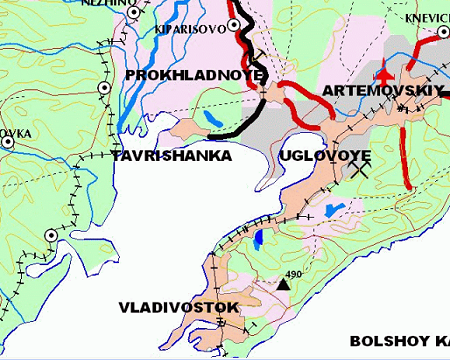 Data are imported from VPF, clipped with Russia's boundart from the same dataset and merged together from the Eur, Noa and Sas parts, each layer has accompanying legend as an avl-file.
Visit the VMap0 Digital Chart of the World (DCW) website.
Sponsors
<-- Geospatial Data Shapefile Downloads
Didn't find what you are looking for? We've been online since 1996 and have created 1000's of pages. Search below and you may find just what you are looking for.
---
Michael R. Meuser
Data Research & GIS Specialist
MapCruzin.com is an independent firm specializing in GIS project development and data research. We created the first U.S. based interactive toxic chemical facility maps on the internet in 1996 and we have been online ever since. Learn more about us and our services.
Have a project in mind? If you have data, GIS project or custom shapefile needs contact Mike.