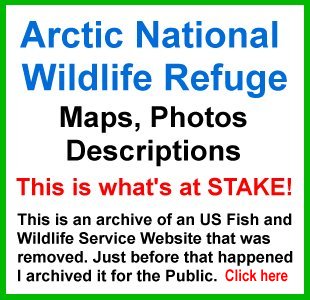 GIS Shapefile Store - for Beginners & Experienced GIS Users Alike. Geographic Names Information System, Nuclear Facilities, Zip Code Boundaries, School Districts, Indian & Federal Lands, Climate Change, Tornadoes, Dams - Create digital GIS maps in minutes.

Follow on Twitter
Didn't find what you are looking for? Email me and I'll find it for you.
Progressive Links
Federation of American Scientists
Physicians for Social Responsibility
Public Employees for Environmental Responsibility
MapCruzin Consulting
Data Research and GIS Specialists.
MapGuide Open Source Web Mapping Applications
Sponsors

<-- Free GIS Software & Resources

See Also:
Free ArcGIS Shapefiles, Free Maps, Google Earth & Maps, Free GPS, Satellite and Aerial, GIS Tutorials.

MapGuide Open Source is a web-based platform that enables users to quickly develop and deploy web mapping applications and geospatial web services. MapGuide features an interactive viewer that includes support for feature selection, property inspection, map tips, and operations such as buffer, select within, and measure. MapGuide includes an XML database for managing content, and supports most popular geospatial file formats, databases, and standards. MapGuide can be deployed on Linux or Windows, supports Apache and IIS web servers, and offers extensive PHP, .NET, Java, and JavaScript APIs for application development. MapGuide Open Source is licensed under the LGPL.

Sponsors

Major New Items
many improvements in performance, scalability and stability (count the closed tickets...)
an improved error reporting system, including service specific tracing
raster re-projection
multiple labelling improvements
GDAL raster support no longer crashes server
CS-Map as the coordinate system library
Fusion 2.0, including support for generic OpenLayers layers
optional enhanced handling of rendered line widths [3830]
AJAX viewer enhancements:

basic map commands now have cursors.
ability to toggle layer selectability from the legend pane
support for Task Pane URLs with query string parameters

brand-new open source Windows Installer
<-- Free GIS Software & Resources
See Also:
Free ArcGIS Shapefiles, Free Maps, Google Earth & Maps, Free GPS, Satellite and Aerial, GIS Tutorials.
Didn't find what you are looking for? We've been online since 1996 and have created 1000's of pages. Search below and you may find just what you are looking for.
---
Michael R. Meuser
Data Research & GIS Specialist
MapCruzin.com is an independent firm specializing in GIS project development and data research. We created the first U.S. based interactive toxic chemical facility maps on the internet in 1996 and we have been online ever since. Learn more about us and our services.
Have a project in mind? If you have data, GIS project or custom shapefile needs contact Mike.