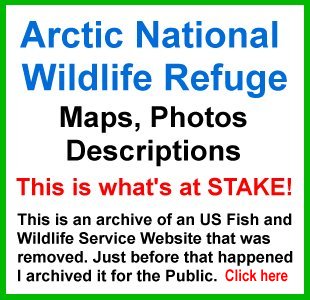 GIS Shapefile Store - for Beginners & Experienced GIS Users Alike. Geographic Names Information System, Nuclear Facilities, Zip Code Boundaries, School Districts, Indian & Federal Lands, Climate Change, Tornadoes, Dams - Create digital GIS maps in minutes.

Follow on Twitter
Didn't find what you are looking for? Email me and I'll find it for you.
Progressive Links
Federation of American Scientists
Physicians for Social Responsibility
Public Employees for Environmental Responsibility
MapCruzin Consulting
Data Research and GIS Specialists.
ka-Map Javascript API for Interactive Web-Mapping
Sponsors

<-- Free GIS Software & Resources

See Also:
Free ArcGIS Shapefiles, Free Maps, Google Earth & Maps, Free GPS, Satellite and Aerial, GIS Tutorials.

ka-Map ("ka" as in ka-boom!) is an open source project that is aimed at providing a javascript API for developing highly interactive web-mapping interfaces using features available in modern web browsers.

ka-Map has a number of interesting features. It sports the usual array of user interface elements such as:
interactive, continuous panning without reloading the page
keyboard navigation options (zooming, panning)
zooming to pre-set scales
scalebar, legend and keymap support
optional layer control on client side (layers are made visible instantly but at reduced performance due to more images, and potentially slower browser interactivity)
features and bugs. ka-Map needs an active community of developers to help resolve problems and add new features. CVS commit access is restricted but is available to those that are honestly interested in contributing. Even so, anyone can contribute by reporting errors or suggesting new or changed features on the mailing list, or by sending code patches to the mailing list. They'll be considered and added to the CVS version as soon as possible.
Sponsors
Documenters. Documentation is lacking and contributors are needed to help with the developer's API (for maintaining and extending the core), a user's guide to integrating into a mapping application, and a user's guide for end user functionality.
<-- Free GIS Software & Resources
See Also:
Free ArcGIS Shapefiles, Free Maps, Google Earth & Maps, Free GPS, Satellite and Aerial, GIS Tutorials.
Didn't find what you are looking for? We've been online since 1996 and have created 1000's of pages. Search below and you may find just what you are looking for.
---
Michael R. Meuser
Data Research & GIS Specialist
MapCruzin.com is an independent firm specializing in GIS project development and data research. We created the first U.S. based interactive toxic chemical facility maps on the internet in 1996 and we have been online ever since. Learn more about us and our services.
Have a project in mind? If you have data, GIS project or custom shapefile needs contact Mike.