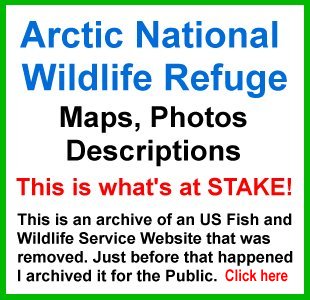 GIS Shapefile Store - for Beginners & Experienced GIS Users Alike. Geographic Names Information System, Nuclear Facilities, Zip Code Boundaries, School Districts, Indian & Federal Lands, Climate Change, Tornadoes, Dams - Create digital GIS maps in minutes.

Follow on Twitter
Didn't find what you are looking for? Email me and I'll find it for you.
Progressive Links
Federation of American Scientists
Physicians for Social Responsibility
Public Employees for Environmental Responsibility
MapCruzin Consulting
Data Research and GIS Specialists.
Mapstraction Javascript Mapping Abstraction Library
Sponsors

<-- Free GIS Software & Resources

See Also:
Free ArcGIS Shapefiles, Free Maps, Google Earth & Maps, Free GPS, Satellite and Aerial, GIS Tutorials.

Mapstraction Javascript mapping abstraction library

About Mapstraction

Mapstraction is a library that provides a common API for various javascript mapping APIs to enable switching from one to another as smoothly as possible. Developers can code their applications once, and then easily switch mapping provider based on project needs, terms and conditions, and new functionality.

Users can switch maps as desired based on personal taste and quality of maps in their local area. Various tools built on top of Mapstraction allow users to easily integrate maps into their own sites, and configure them with different controls, styles, and provider.

Why Mapstraction?

Mapstraction additionally fills some holes each provider's current offerings (taking advantage of existing open source solutions where possible) to normalise the feature set across platforms. In the future, Mapstraction will also talk to OpenStreetMap for people who want to build maps without restrictions on derived works.

Mapstraction is open-source and released under the BSD License.

Sponsors

Major Features
Support for 11 major mapping providers
Dynamic switching of provider
Point, Line, Polygon support
Marker Filtering by Time, Category, or any attribute
Image overlay and base tiles
GeoRSS and KML feed import
Geocoding of addresses
Driving directions
Visit the Mapstraction Website.
<-- Free GIS Software & Resources
Didn't find what you are looking for? We've been online since 1996 and have created 1000's of pages. Search below and you may find just what you are looking for.
---
Michael R. Meuser
Data Research & GIS Specialist
MapCruzin.com is an independent firm specializing in GIS project development and data research. We created the first U.S. based interactive toxic chemical facility maps on the internet in 1996 and we have been online ever since. Learn more about us and our services.
Have a project in mind? If you have data, GIS project or custom shapefile needs contact Mike.