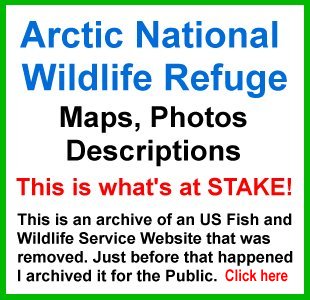 GIS Shapefile Store - for Beginners & Experienced GIS Users Alike. Geographic Names Information System, Nuclear Facilities, Zip Code Boundaries, School Districts, Indian & Federal Lands, Climate Change, Tornadoes, Dams - Create digital GIS maps in minutes.

Follow on Twitter
Didn't find what you are looking for? Email me and I'll find it for you.
Progressive Links
Federation of American Scientists
Physicians for Social Responsibility
Public Employees for Environmental Responsibility
MapCruzin Consulting
Data Research and GIS Specialists.
Free Download SAGA GIS: System for Automated Geoscientific Analyses
Sponsors

<-- Free GIS Software & Resources

System for Automated Geoscientific Analyses - is a hybrid GIS software. The first objective of SAGA is to give (geo-)scientists an effective but easy learnable platform for the implementation of geoscientific methods, which is achieved by SAGA's unique Application Programming Interface (API). The second is to make these methods accessible in a user friendly way. This is mainly done by the Graphical User Interface (GUI). Together this results in SAGA's true strength: a fast growing set of geoscientifc methods, bundled in exchangeable Module Libraries.

What is SAGA ?
SAGA is the abbreviation for System for Automated Geoscientific Analyses
SAGA is a Geographic Information System (GIS) software
SAGA has been designed for an easy and effective implementation of spatial algorithms
SAGA offers a comprehensive, growing set of geoscientific methods
SAGA provides an easily approachable user interface with many visualisation options
SAGA runs under Windows and Linux operating systems
SAGA is a Free Open Source Software (FOSS), which generally means that you have the freedom
to run the program, for any purpose,
to study how the program works and to modify it,
to redistribute copies,
to improve the program, and release the improvements to the public. Except for the SAGA Application Programming Interface (API) most SAGA source codes have been licenced under the GNU General Public Licence or GPL. The GPL requires derived works to be available under the same or a comparable licence, with other words derived works have to become Open Source as well. For a few reasons the SAGA creators decided to use a less restrictive licence for the SAGA API. The API uses the GNU Lesser General Public Licence or LGPL, which permits use of this library in proprietary programs, i.e. SAGA modules, which always base on the API, have not automatically to be published as Open Source too.
Sponsors
<-- Free GIS Software & Resources
See Also:
Free ArcGIS Shapefiles, Free Maps, Google Earth & Maps, Free GPS, Satellite and Aerial, GIS Tutorials.
Didn't find what you are looking for? We've been online since 1996 and have created 1000's of pages. Search below and you may find just what you are looking for.
---
Michael R. Meuser
Data Research & GIS Specialist
MapCruzin.com is an independent firm specializing in GIS project development and data research. We created the first U.S. based interactive toxic chemical facility maps on the internet in 1996 and we have been online ever since. Learn more about us and our services.
Have a project in mind? If you have data, GIS project or custom shapefile needs contact Mike.