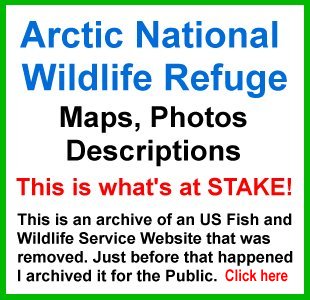 GIS Shapefile Store - for Beginners & Experienced GIS Users Alike. Geographic Names Information System, Nuclear Facilities, Zip Code Boundaries, School Districts, Indian & Federal Lands, Climate Change, Tornadoes, Dams - Create digital GIS maps in minutes.

Follow on Twitter
Didn't find what you are looking for? Email me and I'll find it for you.
Progressive Links
Federation of American Scientists
Physicians for Social Responsibility
Public Employees for Environmental Responsibility
MapCruzin Consulting
Data Research and GIS Specialists.
SaTScan Free Software to Analyze Spatial, Temporal and Space-time Data
Sponsors

<-- Free GIS Software & Resources

SaTScan is a free software that analyzes spatial, temporal and space-time data using the spatial, temporal, or space-time scan statistics. It is designed for any of the following interrelated purposes:
Perform geographical surveillance of disease, to detect spatial or space-time disease clusters, and to see if they are statistically significant.
Test whether a disease is randomly distributed over space, over time or over space and time.
Evaluate the statistical significance of disease cluster alarms.
Perform repeated time-periodic disease surveillance for early detection of disease outbreaks.
The software may also be used for similar problems in other fields such as archaeology, astronomy, botany, criminology, ecology, economics, engineering, forestry, genetics, geography, geology, history, neurology or zoology.
Data Types and Methods

SaTScan uses either a Poisson-based model, where the number of events in a geographical area is Poisson-distributed, according to a known underlying population at risk; a Bernoulli model, with 0/1 event data such as cases and controls; a space-time permutation model, using only case data; an ordinal model, for ordered categorical data; an exponential model for survival time data with or without censored variables; or a normal model for other types of continuous data. The data may be either aggregated at the census tract, zip code, county or other geographical level, or there may be unique coordinates for each observation. SaTScan adjusts for the underlying spatial inhomogeneity of a background population. It can also adjust for any number of categorical covariates provided by the user, as well as for temporal trends, known space-time clusters and missing data. It is possible to scan multiple data sets simultaneously to look for clusters that occur in one or more of them.

Sponsors

<-- Free GIS Software & Resources

See Also:
Free ArcGIS Shapefiles, Free Maps, Google Earth & Maps, Free GPS, Satellite and Aerial, GIS Tutorials.

Didn't find what you are looking for? We've been online since 1996 and have created 1000's of pages. Search below and you may find just what you are looking for.
---
Michael R. Meuser
Data Research & GIS Specialist
MapCruzin.com is an independent firm specializing in GIS project development and data research. We created the first U.S. based interactive toxic chemical facility maps on the internet in 1996 and we have been online ever since. Learn more about us and our services.
Have a project in mind? If you have data, GIS project or custom shapefile needs contact Mike.