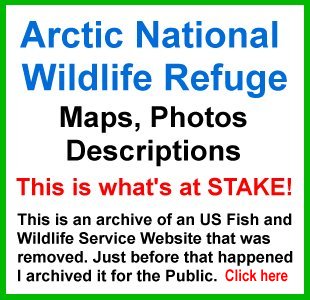 GIS Shapefile Store - for Beginners & Experienced GIS Users Alike. Geographic Names Information System, Nuclear Facilities, Zip Code Boundaries, School Districts, Indian & Federal Lands, Climate Change, Tornadoes, Dams - Create digital GIS maps in minutes.

Follow on Twitter
Didn't find what you are looking for? Email me and I'll find it for you.
Progressive Links
Federation of American Scientists
Physicians for Social Responsibility
Public Employees for Environmental Responsibility
MapCruzin Consulting
Data Research and GIS Specialists.
Free Download SPRING State-of-the-Art GIS and Remote Sensing Image Processing System
Sponsors

<-- Free GIS Software & Resources

What is SPRING?

SPRING is a state-of-the-art GIS and remote sensing image processing system with an object-oriented data model which provides for the integration of raster and vector data representations in a single environment. SPRING is a product of Brazil's National Institute for Space Research (INPE/DPI (Image Processing Division ) with assistance from:
EMBRAPA/CNPTIA - Brazil's Agricultural Research Agency.
IBM Brasil
TECGRAF - Computer Graphics Technology Group.
PETROBRÁS / CENPES
K2Sistemas
The SPRING project has received substantial support from CNPq (National Research and Development Agency) through its programs RHAE and PROTEM/CC (GEOTEC project).
SPRING main features
An integrated GIS for environmental, socioeconomic and urban planning applications.
A multi-platform system, including support for Windows95/98/NT/XP and Linux.
A widely accessible freeware for the GIS community with a quick learning curve.
To be a mechanism of diffusion of the knowledge developed for the INPE and its partners with the introduction of new algorithms and methodologies.
Sponsors
<-- Free GIS Software & Resources
See Also:
Free ArcGIS Shapefiles, Free Maps, Google Earth & Maps, Free GPS, Satellite and Aerial, GIS Tutorials.
Didn't find what you are looking for? We've been online since 1996 and have created 1000's of pages. Search below and you may find just what you are looking for.
---
Michael R. Meuser
Data Research & GIS Specialist
MapCruzin.com is an independent firm specializing in GIS project development and data research. We created the first U.S. based interactive toxic chemical facility maps on the internet in 1996 and we have been online ever since. Learn more about us and our services.
Have a project in mind? If you have data, GIS project or custom shapefile needs contact Mike.