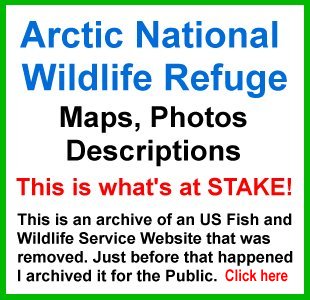 GIS Shapefile Store - for Beginners & Experienced GIS Users Alike. Geographic Names Information System, Nuclear Facilities, Zip Code Boundaries, School Districts, Indian & Federal Lands, Climate Change, Tornadoes, Dams - Create digital GIS maps in minutes.

Follow on Twitter
Didn't find what you are looking for? Email me and I'll find it for you.
Progressive Links
Federation of American Scientists
Physicians for Social Responsibility
Public Employees for Environmental Responsibility
MapCruzin Consulting
Data Research and GIS Specialists.
StatPlanet: Amazing Software for Creating Interactive Maps and Graphs for Websites
Sponsors

<-- Free GIS Software & Resources

Amazing free software! Every once in awhile a truly great free GIS product shows up and Statplanet is the best I've seen for making flash-based interactive maps and graphs for websites. Easily add your tabular data or shapefiles to the maps.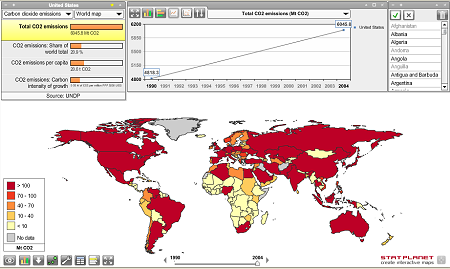 Sponsors
Here's a little blurb from their website:
What is StatPlanet
StatPlanet is a browser-based interactive data visualization and mapping application. Use it to easily and rapidly create basic interactive Flash maps as well as feature-rich infographics.
Who is using StatPlanet
StatPlanet is used by many different kinds of organizations including UN agencies, Fortune 500 companies, government departments, NGOs, schools and universities.
StatPlanet in Education
StatPlanet can be downloaded as a stand-alone application and used as free educational software. It comes with up-to-date world statistics in the categories shown below.
I can't wait to get started building some for MapCruzin.com
Sponsors
<-- Free GIS Software & Resources
See Also:
Free ArcGIS Shapefiles, Free Maps, Google Earth & Maps, Free GPS, Satellite and Aerial, GIS Tutorials.
Didn't find what you are looking for? We've been online since 1996 and have created 1000's of pages. Search below and you may find just what you are looking for.
---
Michael R. Meuser
Data Research & GIS Specialist
MapCruzin.com is an independent firm specializing in GIS project development and data research. We created the first U.S. based interactive toxic chemical facility maps on the internet in 1996 and we have been online ever since. Learn more about us and our services.
Have a project in mind? If you have data, GIS project or custom shapefile needs contact Mike.