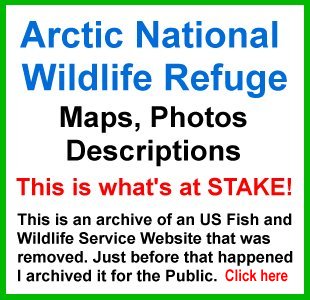 GIS Shapefile Store - for Beginners & Experienced GIS Users Alike. Geographic Names Information System, Nuclear Facilities, Zip Code Boundaries, School Districts, Indian & Federal Lands, Climate Change, Tornadoes, Dams - Create digital GIS maps in minutes.

Follow on Twitter
Didn't find what you are looking for? Email me and I'll find it for you.
Progressive Links
Federation of American Scientists
Physicians for Social Responsibility
Public Employees for Environmental Responsibility
MapCruzin Consulting
Data Research and GIS Specialists.
Free Download Thuban Interactive Geographic Data Viewer
Sponsors

<-- Free GIS Software & Resources

Thuban is an interactive geographic data viewer. Main features are its cross-plattform GUI, extensability and flexibility for deriving individual GIS applications. Thuban is implemented with wxPython which allows its GUI to blend in with desktop on different platforms.

Thuban is implemented using the Python programming language. Python has been choosen as a multi-platform, object-oriented scripting language that allows simple incorporation of modules written in other languages (e.g. computational intensive tasks in C). It is taken care that Thuban is compatible with Python 2.2.1; newer versions should work as well.

As a multi-platform GUI toolkit, Thuban uses wxPython. wxPython is based upon wxWindows, a GUI toolkit that uses a platform's native GUI to embed consistently into the users system (i.e. GTK on Linux or Microsoft Windows NT). Thuban requires wxPython of at least version 2.4.0.4. It is taken care that Thuban is compatible with the latest release of the 2.4 series; newer versions should work as well.

Sponsors

Thuban features:
Vector Data Support: Shapefile, PostGIS Layer and OGR
Raster Data Support: GeoTIFF Layer and GDAL
Comfortable Map Navigation
Object Identification and Annotation
Legend Editor and Classification
Table Queries and Joins
Projection Support
Printing and Vector Export
API for Add-Ons (Extensions)
Multi-Language Support: English, French, German, Hungarian, Italian, Russian, Czech and Spanish
User Manual (English)
Thuban is extensible and multi-platform (GNU/Linux, Windows, ...). It is Free Software under the GNU General Public License (GNU GPL).
<-- Free GIS Software & Resources
See Also:
Free ArcGIS Shapefiles, Free Maps, Google Earth & Maps, Free GPS, Satellite and Aerial, GIS Tutorials.
Didn't find what you are looking for? We've been online since 1996 and have created 1000's of pages. Search below and you may find just what you are looking for.
---
Michael R. Meuser
Data Research & GIS Specialist
MapCruzin.com is an independent firm specializing in GIS project development and data research. We created the first U.S. based interactive toxic chemical facility maps on the internet in 1996 and we have been online ever since. Learn more about us and our services.
Have a project in mind? If you have data, GIS project or custom shapefile needs contact Mike.