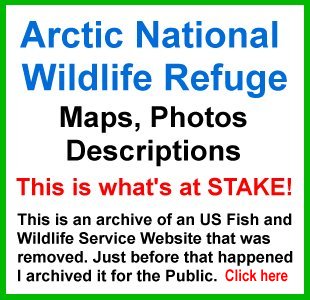 GIS Shapefile Store - for Beginners & Experienced GIS Users Alike. Geographic Names Information System, Nuclear Facilities, Zip Code Boundaries, School Districts, Indian & Federal Lands, Climate Change, Tornadoes, Dams - Create digital GIS maps in minutes.

Follow on Twitter
Didn't find what you are looking for? Email me and I'll find it for you.
Progressive Links
Federation of American Scientists
Physicians for Social Responsibility
Public Employees for Environmental Responsibility
MapCruzin Consulting
Data Research and GIS Specialists.
James Hansen Speaks Out About Climate Change
Sponsors

<-- GIS News

Source: TED: Ideas Worth Spreading

James Hansen: Why I must speak out about climate change
Unique fee system to reduce global warming and stimulate economy.

This is a must see video. Hansen explains how fast we are reaching a tipping-point of no return. He explains that it is immoral to leave a climate spinning out of control to our children and grand-children. He ends with a simple and unique fee system that will reduce greenhouse gases and stimulate the economy. Greenhouse gas producers pay a fee based on the amount of their releases and then 100% of this fee is given to U.S. citizens on a per capita basis to help stimulate the economy and create jobs.

Sponsors

James Hansen is Adjunct Professor of Earth and Environmental Sciences at Columbia University's Earth Institute. He was trained in physics and astronomy in the space science program of James Van Allen at the University of Iowa. His early research on the clouds of Venus helped identify their composition as sulfuric acid. Since the late 1970s, he has focused his research on Earth's climate, especially human-made climate change.

Hansen is known for his testimony on climate change to congressional committees in the 1980s that helped raise broad awareness of the global warming issue. Hansen is recognized for speaking truth to power, for identifying ineffectual policies as greenwash, and for outlining the actions that the public must take to protect the future of young people and the other species on the planet.

Climate Change Global Warming GIS Shapefiles - Changes in Temperature and Precipitation from 2010 through 2099.

<-- GIS News

Didn't find what you are looking for? We've been online since 1996 and have created 1000's of pages. Search below and you may find just what you are looking for.
---
Michael R. Meuser
Data Research & GIS Specialist
MapCruzin.com is an independent firm specializing in GIS project development and data research. We created the first U.S. based interactive toxic chemical facility maps on the internet in 1996 and we have been online ever since. Learn more about us and our services.
Have a project in mind? If you have data, GIS project or custom shapefile needs contact Mike.
Sponsors