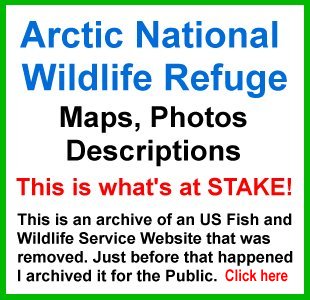 GIS Shapefile Store - for Beginners & Experienced GIS Users Alike. Geographic Names Information System, Nuclear Facilities, Zip Code Boundaries, School Districts, Indian & Federal Lands, Climate Change, Tornadoes, Dams - Create digital GIS maps in minutes.

Follow on Twitter
Didn't find what you are looking for? Email me and I'll find it for you.
Progressive Links
Federation of American Scientists
Physicians for Social Responsibility
Public Employees for Environmental Responsibility
MapCruzin Consulting
Data Research and GIS Specialists.
Maptitude for Redistricting Software
Sponsors

<-- GIS News

Maptitude for Redistricting Software

Maptitude for Redistricting is the professional tool for political redistricting. It is used by a supermajority of the state legislatures, political parties, and public interest groups. Designed with the help of redistricting professionals, state legislatures, and political parties. Maptitude for Redistricting has the features redistricters want and is easy to learn and use.

Maptitude for RedistrictingCaliper Corporation has continued to improve Maptitude for Redistricting. The newest version represents a major leap forward with advanced features, the latest Census geography and data, one-button conversion of existing plans to the latest TIGER geography, new and enhanced reports, a state-of-the-art interface, open access to industry-standard file formats, interoperability with Google Maps and Google Earth, an updated manual, video tutorials, context-sensitive Help, web solutions, and more. Whether you are a current user or new to Maptitude for Redistricting, you will welcome this new version of the software as you prepare for the upcoming round of redistricting. Sponsors

Maptitude for Redistricting includes all of the features in Caliperís Maptitude Geographic Information System (GIS) software. Maptitude is full-featured mapping and GIS software that has established new standards for performance and value for over a decade. It provides a complete set of mapping and spatial analysis functions, sophisticated geocoding, tools for complex data manipulation, and a large collection of nationwide geographic data.

Learn More About Maptitude for Redistricting

<-- GIS News

Didn't find what you are looking for? We've been online since 1996 and have created 1000's of pages. Search below and you may find just what you are looking for.
---
Michael R. Meuser
Data Research & GIS Specialist
MapCruzin.com is an independent firm specializing in GIS project development and data research. We created the first U.S. based interactive toxic chemical facility maps on the internet in 1996 and we have been online ever since. Learn more about us and our services.
Have a project in mind? If you have data, GIS project or custom shapefile needs contact Mike.
Sponsors