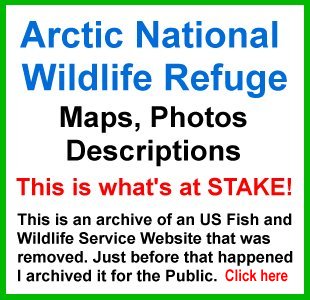 GIS Shapefile Store - for Beginners & Experienced GIS Users Alike. Geographic Names Information System, Nuclear Facilities, Zip Code Boundaries, School Districts, Indian & Federal Lands, Climate Change, Tornadoes, Dams - Create digital GIS maps in minutes.

Follow on Twitter
Didn't find what you are looking for? Email me and I'll find it for you.
Progressive Links
Federation of American Scientists
Physicians for Social Responsibility
Public Employees for Environmental Responsibility
MapCruzin Consulting
Data Research and GIS Specialists.
GE Path: Create Placemarks, Routes, Paths from Google Earth KML Data
Sponsors

<-- Google Earth Free Tools
<-- Google Earth & Maps Resources
<-- Free GIS Shapefile Downloads
<-- Free World Shapefile Downloads
<-- Free GIS Software & Tools
<-- Free Global, Regional, State, City Maps

GE-Path: Make Paths, Placemarks, Routes from Google Earth KML Data Free.

Features:
Read kml file saved by Google Earth
Link the placemarks (simple or arrowed lines)
Add sequential numbers and/or append the coordinates to the placemark's names
Calculate distances between placemarks
Calculate route (bearing) to the next placemark
Add distances, routes and/or coordinates to the placemarks description
Draw horizontal and/or vertical grids (equally spaced or not)
Draw regular polygons around placemarks
Calculate path's length/perimeter
Calculate the area delimited by several placemarks (or by path waypoints)
Save the resulting kml file and export it to Google Earth
Save data as txt (comma delimited)(v 1.3.0)
Copy from clipboard(v 1.3.0)
Export data to Excel(v 1.3.0)
Directly input edit data(v 1.3.0)
Sort and edit data(v 1.3.0)
Fill polygon(v 1.3.0)
Choose line width for path and polygon(v 1.4.0)
Automatic set (and restore on exit) the decimal separator (if necessary)(v 1.4.0)
Use of altitude for place names/icons, path and polygons(v 1.4.0)
Compatible with Google Earth version 4 (v 1.4.1)
The users of GoogleEarth Plus and Pro could also use it to calculate area and/or total path distance from saved Path files (kml)
About Quality, Accuracy and Suitability
This data, software, resources and tools may come from a variety of government and non-government sources. While we try to assure the quality, accuracy and suitability of this material, we cannot promise that it is. We do promise that using the resources available may be fun, entertaining or educational - perhaps agravating as well. We make no guarantee as to its suitability for any purpose or its accuracy. We assume no liability or responsibility your use. You are free to use it in any manner that you like. Please understand that you use these resources at your own risk with no guarantee whatsoever on our part.
Didn't find what you are looking for? We've been online since 1996 and have created 1000's of pages. Search below and you may find just what you are looking for.
---
Michael R. Meuser
Data Research & GIS Specialist
MapCruzin.com is an independent firm specializing in GIS project development and data research. We created the first U.S. based interactive toxic chemical facility maps on the internet in 1996 and we have been online ever since. Learn more about us and our services.
Have a project in mind? If you have data, GIS project or custom shapefile needs contact Mike.
Sponsors
<-- Google Earth Free Tools
<-- Google Earth & Maps Resources
<-- Free GIS Shapefile Downloads
<-- Free World Shapefile Downloads
<-- Free GIS Software & Tools
<-- Free Global, Regional, State, City Maps