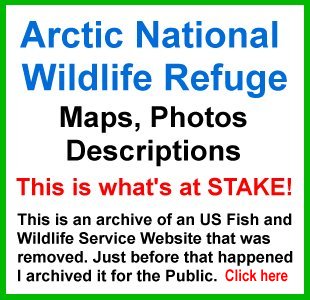 GIS Shapefile Store - for Beginners & Experienced GIS Users Alike. Geographic Names Information System, Nuclear Facilities, Zip Code Boundaries, School Districts, Indian & Federal Lands, Climate Change, Tornadoes, Dams - Create digital GIS maps in minutes.

Follow on Twitter
Didn't find what you are looking for? Email me and I'll find it for you.
Progressive Links
Federation of American Scientists
Physicians for Social Responsibility
Public Employees for Environmental Responsibility
MapCruzin Consulting
Data Research and GIS Specialists.
MOBILE DEVELOPERS RESOURCES & TOOLS: Android, iPhone, iPad, iPod, SmartPhones
Go To: MAPS & APPS - GPS - GPS - UTILITIES - DEVELOPERS
Android Developers: You can build these capabilities into your applications using the classes of the android.location package and the Google Maps external library...more
The Android Maps API lets you embed Google Maps in your own Android applications. A single Maps API key is valid for all applications signed by a single certificate...more
Android Google Maps Tutorial: The Android platform provides easy and tight integration between Android applications and Google Maps. The well established Google Maps API is used under the hood in order to bring the power of Google Maps to your Android applications. In this tutorial we will see how to incorporate Google Maps into an Android app...more
Sponsors
Bing Maps gives you a rich set of tools to help you create amazing map experiences. Choose from our super fast AJAX Control 7.0, our REST Services API, our Bing Map App SDK for mash-ups hosted on Bing.com/maps, and our Windows Phone 7 SDK to find the solution that is right for you...more
Bing Map Apps
Google Maps Javascript API lets you embed Google Maps in your own web pages. Version 3 of this API is especially designed to be faster and more applicable to mobile devices, as well as traditional desktop browser applications...more
Google I/O 2011: Designing Maps Applications for Usability on Mobile and Desktop
How to use Google Static Maps data in mobile applications...more
Mobile Developer Resources - Google Maps Mobile & MapQuest Mobile...more
Nutiteq Maps Lib SDK enables developing advanced mobile mapping applications...more...more
Sponsors
Go To: MAPS & APPS - GPS - UTILITIES - DEVELOPERS
Didn't find what you are looking for? We've been online since 1996 and have created 1000's of pages. Search below and you may find just what you are looking for.
---
Michael R. Meuser
Data Research & GIS Specialist
MapCruzin.com is an independent firm specializing in GIS project development and data research. We created the first U.S. based interactive toxic chemical facility maps on the internet in 1996 and we have been online ever since. Learn more about us and our services.
Have a project in mind? If you have data, GIS project or custom shapefile needs contact Mike.