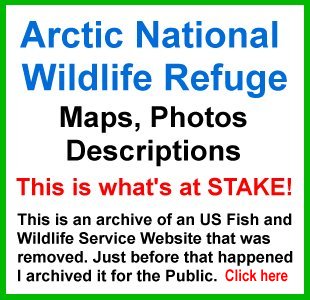 GIS Shapefile Store - for Beginners & Experienced GIS Users Alike. Geographic Names Information System, Nuclear Facilities, Zip Code Boundaries, School Districts, Indian & Federal Lands, Climate Change, Tornadoes, Dams - Create digital GIS maps in minutes.

Follow on Twitter
Didn't find what you are looking for? Email me and I'll find it for you.
Progressive Links
Federation of American Scientists
Physicians for Social Responsibility
Public Employees for Environmental Responsibility
MapCruzin Consulting
Data Research and GIS Specialists.
How To Lie With
Maps (and data)
Fair Use Statement
<-- Return To Where Did We Go Wrong?
The myth that economic growth is a requirement for sustainability has no historical basis yet it pervades our culture. Some even claim that maintaining our consumptive American lifestyles is required if other nations are going to become sustainable.
A recent report, Environmental Sustainability Index 2005 (ESI), An Initiative of the Global Leaders for Tomorrow Environment Task Force, World Economic Forum, Center for International Earth Science Information Network, and the Yale Center for Environmental Law and Policy is one of many recent reports that reassure us that it is okay to maintain the status quo -- that growth and consumption is good (Note that they now have their 2006 report available online at same website. Their maps and data indicate that many of the most industrialized nations in the world are the most sustainable while the poorer nations are not. A very convenient conclusion.
The April 2001 issue of the Ecologist Magazine demonstrates that things are not quite as they seem -- far from it. Their research article (done in partnership with Friends of the Earth), Keeping Score (p.44-47) takes a critical look at the variables, categories, and methodology used to create the ESI and comes up with very different results. (Unfortunately, these links are no longer good and I cannot find archived copies of these articles).
Sponsors
A couple of problems they found include:
The number of members a nation has on the World Business Council for Sustainable Development (WBCSD) is a positive variable. The problem here is that members of the WBCSD have as much potential to do environmental harm as good.

The number of scientists per capita is a positive variable. The problem with this is that scientists whose work results in endocrine disruptors, nuclear waste, pollution and the like does not do much for sustainability.
There is much much more to the story but Keeping Score is not yet online. I am requesting that The Ecologist put it online or allow me to do so. Better yet, buy the magazine. It should be on the newstands now.

To get a better idea of what you will find in Keeping Score I have reproduced the original ESI map and the Ecologist/FOE revised map as well as a table that compares rankings by nation from the original ESI with the Ecologist/FOE revised rankings. Note that the U.S. slipped from number 11 to number 112 on the sustainability scale (number 1 being the most sustainable).

<-- Return To Where Did We Go Wrong?

Didn't find what you are looking for? We've been online since 1996 and have created 1000's of pages. Search below and you may find just what you are looking for.
---
Michael R. Meuser
Data Research & GIS Specialist
MapCruzin.com is an independent firm specializing in GIS project development and data research. We created the first U.S. based interactive toxic chemical facility maps on the internet in 1996 and we have been online ever since. Learn more about us and our services.
Have a project in mind? If you have data, GIS project or custom shapefile needs contact Mike.