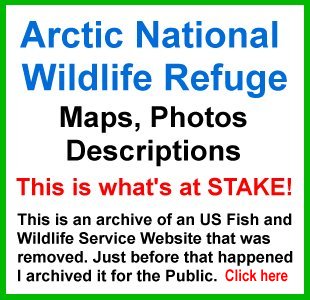 GIS Shapefile Store - for Beginners & Experienced GIS Users Alike. Geographic Names Information System, Nuclear Facilities, Zip Code Boundaries, School Districts, Indian & Federal Lands, Climate Change, Tornadoes, Dams - Create digital GIS maps in minutes.

Follow on Twitter
Didn't find what you are looking for? Email me and I'll find it for you.
Progressive Links
Federation of American Scientists
Physicians for Social Responsibility
Public Employees for Environmental Responsibility
MapCruzin Consulting
Data Research and GIS Specialists.
Bush Administration, Department of Justice Fail to Secure Chemical Facilities
Sponsors

<-- Shrubbed
<-- TerrorSpeak
<-- Right-to-Know or Left-to-Wonder?
<-- MapCruzin News

Amazingly, but not surprisingly, given recent history, the Bush administration has gone to war against Iraq knowing full well that this will increase the risk of terror attacks here in the U.S. This is totally irresponsible. The Bush administration and its Department of Justice has defied the law and failed to ascertain our vulnerabilities to attacks on chemical facilities or done anything to reduce them, leaving millions at risk.

Below you will find links to a recent GAO report and articles about this failure to secure chemical facilities. You may also wish to check our Worst Case Scenarios: Terrorism & Industrial Chemicals and some background information that we have collected.

GAO-03-439, HOMELAND SECURITY: Voluntary Initiatives Are Under Way at Chemical Facilities, but the Extent of Security Preparedness Is Unknown.

Sponsors

War room' poised to act in local alert
There are 123 facilities nationwide at which the release of a toxic cloud could pose a threat to at least a million people nearby, according to EPA.
General Accounting Office (GAO) asked to conduct a detailed review of the preparedness of chemical manufacturing plants against terrorism.
The Attorney General has failed to submit the interim report required by CSISSFRA (in 1999!) and appears likely to fail to meet the requirements in the law for a final report by August 5, 2002.
Congressman Dingell Calls on the Bush Administration to Submit Legislation to Address Vulnerability of Chemical Plants to Terrorist Attack.
It is an outrage that the Federal Government has no idea how vulnerable our chemical plants are to terrorist attack.
Sponsors
GAO Report Finds U.S. Chemical Plants An Attractive Terrorist Target, Unaddressed By Government.
123 chemical facilities have toxic chemical "worst-case" scenario releases that put more than one million nearby residents at risk of exposure to toxic gas.
GAO: Bush Not Protecting Chemical Plants.
The administration is more than lackadaisical, it is in defiance of the law.
<-- Shrubbed
<-- TerrorSpeak
<-- Right-to-Know or Left-to-Wonder?
<-- MapCruzin News
Didn't find what you are looking for? We've been online since 1996 and have created 1000's of pages. Search below and you may find just what you are looking for.
---
Michael R. Meuser
Data Research & GIS Specialist
MapCruzin.com is an independent firm specializing in GIS project development and data research. We created the first U.S. based interactive toxic chemical facility maps on the internet in 1996 and we have been online ever since. Learn more about us and our services.
Have a project in mind? If you have data, GIS project or custom shapefile needs contact Mike.