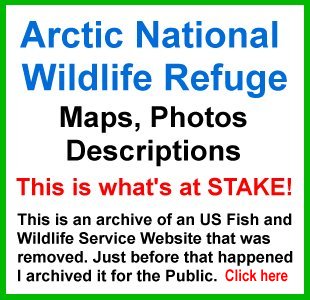 GIS Shapefile Store - for Beginners & Experienced GIS Users Alike. Geographic Names Information System, Nuclear Facilities, Zip Code Boundaries, School Districts, Indian & Federal Lands, Climate Change, Tornadoes, Dams - Create digital GIS maps in minutes.

Follow on Twitter
Didn't find what you are looking for? Email me and I'll find it for you.
Progressive Links
Federation of American Scientists
Physicians for Social Responsibility
Public Employees for Environmental Responsibility
MapCruzin Consulting
Data Research and GIS Specialists.
Obama's New EPA
Barack Obama and new EPA chief Lisa Jackson are making substantial changes at EPA. On this page we'll be keeping track of these changes for you.

"This information underscores the need for fundamental transparency and provides a powerful tool for protecting public health and the environment," said EPA Administrator Lisa P. Jackson. "Serving the public's right to know is the crucial first step in reducing toxic chemicals in the places where we live, work, and raise children."

March 24, 2009 EPA Halts Hundreds of Mountaintop Mining Permits: WASHINGTON - The Environmental Protection Agency put hundreds of mountaintop coal-mining permits on hold Tuesday, saying it wants to evaluate the projects' impact on streams and wetlands.

Sponsors

March 24, 2009 EPA tells White House CO2 is a pollutant: WASHINGTON — The Environmental Protection Agency has sent the White House a proposed finding that carbon dioxide is a danger to public health, a step that could trigger a clampdown on emissions of greenhouse gases across a wide swath of the economy.

March 19, 2009 New Toxic Release Data Available: (Washington, D.C. – March 19, 2009) The U.S. Environmental Protection Agency today is making available the most recent reporting on the amount of toxic chemicals released into the U.S. environment. According to the EPA's Toxics Release Inventory, the latest data, from the calendar year 2007, show an overall decrease of five percent in releases since 2006. Releases to air decreased seven percent and releases to water decreased five percent.

Sponsors

March 10, 2009 EPA Proposes First National Reporting on Greenhouse Gas Emissions: (Washington, D.C. – March 10, 2009) The U.S. Environmental Protection Agency today proposed the first comprehensive national system for reporting emissions of carbon dioxide and other greenhouse gases produced by major sources in the United States.

Didn't find what you are looking for? We've been online since 1996 and have created 1000's of pages. Search below and you may find just what you are looking for.
---
Michael R. Meuser
Data Research & GIS Specialist
MapCruzin.com is an independent firm specializing in GIS project development and data research. We created the first U.S. based interactive toxic chemical facility maps on the internet in 1996 and we have been online ever since. Learn more about us and our services.
Have a project in mind? If you have data, GIS project or custom shapefile needs contact Mike.