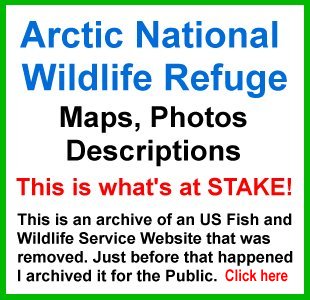 GIS Shapefile Store - for Beginners & Experienced GIS Users Alike. Geographic Names Information System, Nuclear Facilities, Zip Code Boundaries, School Districts, Indian & Federal Lands, Climate Change, Tornadoes, Dams - Create digital GIS maps in minutes.

Follow on Twitter
Didn't find what you are looking for? Email me and I'll find it for you.
Progressive Links
Federation of American Scientists
Physicians for Social Responsibility
Public Employees for Environmental Responsibility
MapCruzin Consulting
Data Research and GIS Specialists.
Birkbeck Online GIS (geographic information system) Part Time Distance Learning and Evening Programs
<-- Online GIS Degrees & Certificates
GISc at Birkbeck
Our GISc degrees build on over 20 years of experience.
Birkbeck's Department of Geography, Environment & Development Studies is one of the UK's leading geographical information research centres, hosting large GIS projects for several government departments.
Our GISc teaching team is composed of a number of external collaborators, such as researchers, private GISc consultants, and GISc professionals working in private industry and public bodies.
As part of the University of London, Birkbeck is ranked among the leading UK universities for research in the humanities, social sciences and natural sciences.
We specialise in part-time degrees. All our programmes and courses are tailored for part-time mature students, who want to further develop their knowledge in an area or simply give continuity to their lifelong learning experience.
GISc Distance Learning
Birkbeck has developed specialist 1-year and 2-year MSc GISc Part-time Distance Learning programmes tailored for professionals working with geographical data. Even if you can't come to Birkbeck, we can come to you: the programme is delivered worldwide via the Internet.
GISc Evening Taught
Even if you don't have previous experience with GIS, you can study our 2-year MSc GISc Part-time Evening Taught programme. The programme brings our longstanding expertise of GIS tuition to students that value face-to-face support and the convenience of being taught in central London.
Learn more about the Birkbeck program.
<-- Online GIS Degrees & Certificates
Didn't find what you are looking for? We've been online since 1996 and have created 1000's of pages. Search below and you may find just what you are looking for.
---
Michael R. Meuser
Data Research & GIS Specialist
MapCruzin.com is an independent firm specializing in GIS project development and data research. We created the first U.S. based interactive toxic chemical facility maps on the internet in 1996 and we have been online ever since. Learn more about us and our services.
Have a project in mind? If you have data, GIS project or custom shapefile needs contact Mike.