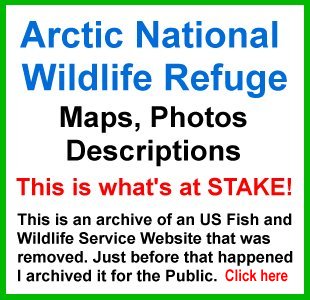 GIS Shapefile Store - for Beginners & Experienced GIS Users Alike. Geographic Names Information System, Nuclear Facilities, Zip Code Boundaries, School Districts, Indian & Federal Lands, Climate Change, Tornadoes, Dams - Create digital GIS maps in minutes.

Follow on Twitter
Didn't find what you are looking for? Email me and I'll find it for you.
Progressive Links
Federation of American Scientists
Physicians for Social Responsibility
Public Employees for Environmental Responsibility
MapCruzin Consulting
Data Research and GIS Specialists.
Eastern Michigan University Online Graduate Certificate in Geographic Information Systems for Educators
<-- Online GIS Degrees & Certificates
Eastern Michigan University offers a fully online Graduate Certificate in Geographic Information Systems (GIS) for educators. The certificate addresses classroom concerns and implementation of GIS and adapts teaching methods to include GIS into K-12 classroom curriculum. The program was created for K-12 teachers specifically with a focus on what teachers need to know in GIS to include this exciting application into their classroom activity. If you later decide to pursue a full degree, all of the credits you earn with the certificate can be applied toward a master's degree in earth science education at EMU.
Through EMU-Online, you can learn virtually anywhere, anytime and take advantage of our online registration, discussions, homework and examinations; and guaranteed technical support within a day when a request is posted. And, out-of-state students can take all EMU-Online courses at in-state tuition rates.
Career Opportunities
The graduate certificate in geographic information systems for educators focuses on the professional and effective use of GIS in the classroom by teachers. Students who complete this program will be able to:
Provide a rationale for using GIS in the educational process,
Integrate GIS technology into instructional programs,
Identify contributions of major leaders in the
Field of GIS and the affect each leader has had on the field,
Assess current trends in the GIS area and relate the trends to past events and future implications,
Teach the operation and various uses of GIS, and evaluate the effectiveness of GIS in classroom curricula.
The mission of the Graduate Certificate in Geographic Information Systems for Educators is to prepare professionals capable of facilitating student learning in a variety of settings. The program is designed to provide students with both the knowledge base and the application skills that are required to use GIS effectively in education. Focusing on the design, development, utilization, management and evaluation of instructional systems moves us toward achieving this mission.
Number of Credits
The graduate certificate requires 12 credit hours of GIS courses, all of which are offered online. Each of the four courses will be 7.5 weeks in duration allowing for two complete cycles of courses in the fall semester (Sept.-Dec.) and two in the winter semester (January- April).
Program of Study
The program requires the following 12 credit hours for completion:
GEOG 520 GIS Introduction for Educators (3)
GEOG 522 Internet GIS Resources for Educators (3)
GEOG 524 GIS as an Instructional Tool in Classrooms (3)
GEOG 667 School GIS Projects and Lesson Plan Development (3)
Admission
Comply with the Graduate School's admission requirements.
Hold a 2.75 undergraduate GPA or 3.0 in the last half of the undergraduate work or 3.3 GPA in 12 hours or more of work at the graduate level or a minimum 50th percentile on the GRE writing. International students must have a minimum score of 550 on the TOEFL.
Furnish an analysis of professional goals written by the candidate. This analysis should include a description of how the chosen degree program will help meet the selected goals and how the candidate's life experiences, accomplishments and interests will contribute to his or her success in the program; and
Request and have submitted two letters of recommendation that address the candidate's professional commitment, experience and potential. The transcripts, analysis of goals and letters of recommendation should give evidence of potential for graduate-level scholarship.
Sponsors
Special GIS Technical Requirements
You do not need to purchase GIS software for the introductory course. Free GIS software (ArcExplorer Java Edition for Educators) will be used for the introductory course. This software will adequately accommodate Windows as well as Mac teaching environments. After the first, course teachers will be required to purchase the Mapping Our World laboratory manual for use in the courses (they will then be licensed to use this text in their school as well). Teachers can choose either Mapping Our World for ArcView 3.x or ArcView 9.0. Both versions provide a one-year site license of the software (AV3.x or AV9.0) with the book. ArcExplorer comes with a free data set and can avail itself of data from the Internet automatically. This tool is a strong stepping-stone to ArcView 9.x and 3.x that will be introduced through the Mapping Our World texts in future courses (as noted in the syllabi).
Learn more about the Eastern Michigan University Online GIS Program.

<-- Online GIS Degrees & Certificates

Didn't find what you are looking for? We've been online since 1996 and have created 1000's of pages. Search below and you may find just what you are looking for.
---
Michael R. Meuser
Data Research & GIS Specialist

MapCruzin.com is an independent firm specializing in GIS project development and data research. We created the first U.S. based interactive toxic chemical facility maps on the internet in 1996 and we have been online ever since. Learn more about us and our services.

Have a project in mind? If you have data, GIS project or custom shapefile needs contact Mike.