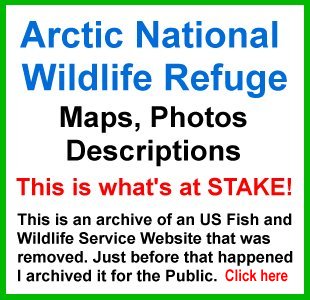 GIS Shapefile Store - for Beginners & Experienced GIS Users Alike. Geographic Names Information System, Nuclear Facilities, Zip Code Boundaries, School Districts, Indian & Federal Lands, Climate Change, Tornadoes, Dams - Create digital GIS maps in minutes.

Follow on Twitter
Didn't find what you are looking for? Email me and I'll find it for you.
Progressive Links
Federation of American Scientists
Physicians for Social Responsibility
Public Employees for Environmental Responsibility
MapCruzin Consulting
Data Research and GIS Specialists.
GIS Certification Institute (GISCI) - Becoming a Certified Geographic Information Systems (GIS) Professional (GISP)
<-- Online GIS Degrees & Certificates
GIS Certification Institute
What is a GISP?
A GISP is a certified geographic information systems (GIS) professional.
A GISP has met the minimum standards for educational achievement, professional experience, and manner in which he or she contributes back to the profession.
A GISP must abide by higher guidelines for ethical behavior.
A GISP continues to educate and reeducate him or herself while preparing for recertification.
A GISP has had their professional background scrutinized and reviewed by an independent third party organization. An Institute comprised of leading non-profit associations (AAG, NSGIC, UCGIS, and URISA) focused on the application of GIS and geospatial technology.
A GISP lives in all 50 States and 25 foreign countries.
A GISP is more than a practitioner of GIS technology.
A GISP is a professional.
Before the Program is explained, it is important to discuss the difference between certificates, certification, licensure, and accreditation. GISCI offers a complete certification program.
Certificate: An award given to an individual recognizing completion of an academic or training program.

Certification: A process, often voluntary, by which individuals who have demonstrated a level of expertise in the profession are identified to the public and other stakeholders by a third party. Designed to recognize expertise.

Licensure: The granting of a license to practice a profession. Often regulated by states and indoctrinated in legislation. Designed to guard against incompetence.

Accreditation: The process of evaluating the academic qualifications or standards of an institution or program of study in accordance with pre-established criteria.
Individuals looking for entry level or advanced training should contact a software provider, college or university, or educational association. The GISCI certification program is a professional recognition program for GIS professionals who have at least 48 months of experience.
Learn more about the GIS Certification Institute program and becoming a GISP.
<-- Online GIS Degrees & Certificates
Didn't find what you are looking for? We've been online since 1996 and have created 1000's of pages. Search below and you may find just what you are looking for.
---
Michael R. Meuser
Data Research & GIS Specialist
MapCruzin.com is an independent firm specializing in GIS project development and data research. We created the first U.S. based interactive toxic chemical facility maps on the internet in 1996 and we have been online ever since. Learn more about us and our services.
Have a project in mind? If you have data, GIS project or custom shapefile needs contact Mike.