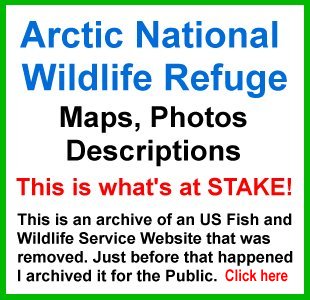 GIS Shapefile Store - for Beginners & Experienced GIS Users Alike. Geographic Names Information System, Nuclear Facilities, Zip Code Boundaries, School Districts, Indian & Federal Lands, Climate Change, Tornadoes, Dams - Create digital GIS maps in minutes.

Follow on Twitter
Didn't find what you are looking for? Email me and I'll find it for you.
Progressive Links
Federation of American Scientists
Physicians for Social Responsibility
Public Employees for Environmental Responsibility
MapCruzin Consulting
Data Research and GIS Specialists.
University of Colorado (UCD) accredited Master of Engineering program - Geographic Information Systems
<-- Online GIS Degrees & Certificates
University of Colorado, Denver (UCD) accredited Master of Engineering program - Geographic Information Systems (M.Eng-GIS) option is focused on growing and improving your skills in using and managing the rapidly developing spatial data theories and technologies used to support decisions on resource allocations and management.
Why This GIS Program?
This unique online UCD Master of Engineering (M.Eng) degree program provides everything you would expect from the College of Engineering, while also giving you the freedom that online classes naturally provide...
The instructors are leading GIS researchers and practicing professionals who are familiar with the latest GIS techniques and practices.
This program allows you to be a part of a growing and in demand field.
You study at your own pace - lectures are archived for viewing on your own schedule and can be watched multiple times for complex material.
Program Summary
This UCD MEng-GIS degree is multidisciplinary, involving:
Civil Engineering (environmental, geodesy and remote sensing, water resources, geotechnical and transportation)
Geography and Environmental Sciences (remote sensing, ecology, air quality, environmental impact assessment)
Urban and Regional Planning (spatial analysis, community development)
Information Systems (data structures, database systems and software engineering)
Applied Mathematics (probability and statistics, networks, simulation and optimization)
Engineering Management (Strategic Planning, Project Management, Policies)
Program Requirements
The MEng-GIS program consists of 9 courses (27 credit hours), plus 3 hours of an advanced applications project.
The project is not a thesis, but a separate, creative, state-of-the-art report that must be written and orally defended.
You are encouraged to present your work at conferences and in journal publications.
Sponsors
Learn more about the University of Colorado program.
<-- Online GIS Degrees & Certificates
Didn't find what you are looking for? We've been online since 1996 and have created 1000's of pages. Search below and you may find just what you are looking for.
---
Michael R. Meuser
Data Research & GIS Specialist
MapCruzin.com is an independent firm specializing in GIS project development and data research. We created the first U.S. based interactive toxic chemical facility maps on the internet in 1996 and we have been online ever since. Learn more about us and our services.
Have a project in mind? If you have data, GIS project or custom shapefile needs contact Mike.