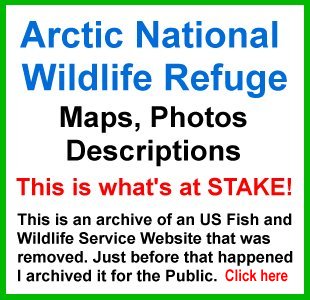 GIS Shapefile Store - for Beginners & Experienced GIS Users Alike. Geographic Names Information System, Nuclear Facilities, Zip Code Boundaries, School Districts, Indian & Federal Lands, Climate Change, Tornadoes, Dams - Create digital GIS maps in minutes.

Follow on Twitter
Didn't find what you are looking for? Email me and I'll find it for you.
Progressive Links
Federation of American Scientists
Physicians for Social Responsibility
Public Employees for Environmental Responsibility
MapCruzin Consulting
Data Research and GIS Specialists.
University of Leeds Online MSc in GIS Program
<-- Online GIS Degrees & Certificates
University of Leeds MSc in GIS
This innovative MSc programme in Geographic Information Systems (GIS) builds on the considerable experience and expertise of the University of Leeds in successfully delivering taught Masters programmes in GIS. It also draws significantly on the considerable expertise within the University of Southampton in teaching GIS in non traditional settings. Other WUN partners such as Pennsylvania State University add expertise in other advanced areas of GIS.
All of the universities involved in this course are universally renowned for their GIS teaching and research. An additional contributor to the course content is the Leeds-based company GMAP, an extremely successful provider of GIS-based services to blue-chip multinational companies.
Our international GIS courses are tailored to meet a wide range of requirements covering areas of specialization as diverse as business, environment, health and planning.
Programme Aims
The overall aim of the programme is to provide open distance learning for people working in local enterprise or public sector organisations who require core training and skills development in Geographical Information Systems, or for students who want to study in their own environment and in their own time.
More specifically the programme aims:
to provide widening opportunities to pursue a postgraduate programme using distance learning materials and resources
to provide learning and teaching experiences that are relevant to the work place and which use practical 'real world examples'
to develop technical skills and competence in: data and information acquisition, extraction, management and analysis; spatial and statistical modelling; mapping and visualisation
to develop transferable skills in the use of information technology, virtual working and electronic communication
to encourage innovative use of information about customer markets that have a significant geographical component
to increase awareness of GIS and modelling tools for improving competition and business potential.

The modules comprising the Certificate, Diploma and Masters programmes are outlined on a separate page with links to pages detailing the specific aims of individual modules.

Learn more about the University of Leeds MSc in GIS Program.

<-- Online GIS Degrees & Certificates

Didn't find what you are looking for? We've been online since 1996 and have created 1000's of pages. Search below and you may find just what you are looking for.

---

Michael R. Meuser
Data Research & GIS Specialist

MapCruzin.com is an independent firm specializing in GIS project development and data research. We created the first U.S. based interactive toxic chemical facility maps on the internet in 1996 and we have been online ever since. Learn more about us and our services.

Have a project in mind? If you have data, GIS project or custom shapefile needs contact Mike.