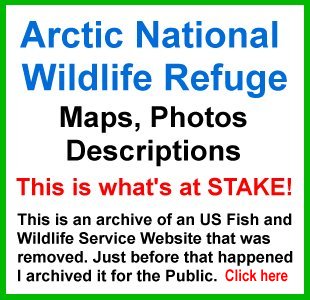 GIS Shapefile Store - for Beginners & Experienced GIS Users Alike. Geographic Names Information System, Nuclear Facilities, Zip Code Boundaries, School Districts, Indian & Federal Lands, Climate Change, Tornadoes, Dams - Create digital GIS maps in minutes.

Follow on Twitter
Didn't find what you are looking for? Email me and I'll find it for you.
Progressive Links
Federation of American Scientists
Physicians for Social Responsibility
Public Employees for Environmental Responsibility
MapCruzin Consulting
Data Research and GIS Specialists.
University of North Dakota GIS Online and Distance Learning Graduate Certificate Program
<-- Online GIS Degrees & Certificates
University of North Dakota GIS Online and Distance Learning
What is Geographic Information Science (GISc)?
If you have ever used a digital map, such as those available from Google or MapQuest, you have used this technology.
Geographic Information Science (GISc) is the foundation of Geographic Information Systems (GIS). It is the general term for mapping technologies used by business, government, and education.
GISc integrates spatial data sets in the form of:
digital maps
digital aerial photos
remotely sensed imagery
global positioning system (GPS) coordinates
The technologies are used to assess, plan, and manage many facets of society, including:
agriculture
population growth
natural resource management
economic development
energy production and transmission
air and water pollution
business marketing and site location
access to medical care
city planning
building design
urban infrastructure
What is a Graduate Certificate in Geographic Information Science?
To keep up with the national demand for qualified GISc professionals, the University of North Dakota has launched an online Geographic Information Science (GISc) Graduate Certificate Program. It gives you a solid theoretical foundation in GISc and the state-of-the-art technical skills needed for a successful career in GISc.
The 1-year online GISc Graduate Certificate is designed for working professionals. It focuses on developing the skills and knowledge you need to work in the GISc field, including how to:
understand foundational theory and principles of cartography and geographic information systems.
develop a critical eye when designing and interpreting maps.
appropriately model landscape features and to analyze spatial relationships among them.
conduct applied research projects using geospatial technology tools.

Learn more about the University of North Dakota program.

<-- Online GIS Degrees & Certificates

Didn't find what you are looking for? We've been online since 1996 and have created 1000's of pages. Search below and you may find just what you are looking for.
---
Michael R. Meuser
Data Research & GIS Specialist
MapCruzin.com is an independent firm specializing in GIS project development and data research. We created the first U.S. based interactive toxic chemical facility maps on the internet in 1996 and we have been online ever since. Learn more about us and our services.
Have a project in mind? If you have data, GIS project or custom shapefile needs contact Mike.