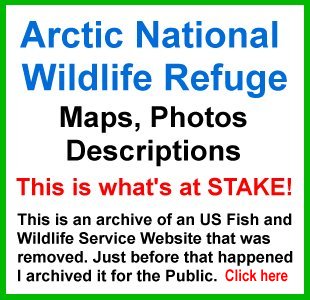 GIS Shapefile Store - for Beginners & Experienced GIS Users Alike. Geographic Names Information System, Nuclear Facilities, Zip Code Boundaries, School Districts, Indian & Federal Lands, Climate Change, Tornadoes, Dams - Create digital GIS maps in minutes.

Follow on Twitter
Didn't find what you are looking for? Email me and I'll find it for you.
Progressive Links
Federation of American Scientists
Physicians for Social Responsibility
Public Employees for Environmental Responsibility
MapCruzin Consulting
Data Research and GIS Specialists.
The Urban and Regional Information Systems Association (URISA)
<-- Online GIS Degrees & Certificates
The Urban and Regional Information Systems Association (URISA) is a non-profit professional and educational association that promotes the effective and ethical use of spatial information and information technologies for the understanding and management of urban and regional systems. It is a multidisciplinary association where professionals from all parts of the spatial data community can come together and share concerns and ideas.
URISA is the founding member of the GIS Certification Institute, the organization that administers professional certification for the field and is dedicated to advancing the industry.
URISA created a Certification Committee in 1998. Following several years of discussion and thousands of hours of work, the Committee finalized its portfolio-based certification program for GIS professionals (GISPs) in the summer of 2003. Along with a GIS Code of Ethics, the program was adopted by the GIS Certification Institute (GISCI) and is the basis for GIS professional certification. GISCI is the independent certifying body that was created to manage the program.
The purpose of the GIS Certification Institute is to provide GIS professionals with a formal process that will:
Allow them to be recognized by their colleagues and peers as having demonstrated professional competence and integrity in the field
Establish and maintain high standards of both professional practice and ethical conduct
Encourage aspiring GIS professionals to work towards certification for the purpose of professional development and advancement
Encourage established GIS professionals to continue to sharpen their professional skills and ethical performance even as GIS technology changes
URISA is committed to providing its members with ample educational resources and opportunities for contribution to help its members achieve and retain their GIS Professional Certification. Presenting papers at or attending URISA conferences; teaching or attending URISA workshops; volunteering on a URISA committee; and simply being a member of URISA earns education and contribution points towards GISCI Certification.
<-- Online GIS Degrees & Certificates
Didn't find what you are looking for? We've been online since 1996 and have created 1000's of pages. Search below and you may find just what you are looking for.
---
Michael R. Meuser
Data Research & GIS Specialist
MapCruzin.com is an independent firm specializing in GIS project development and data research. We created the first U.S. based interactive toxic chemical facility maps on the internet in 1996 and we have been online ever since. Learn more about us and our services.
Have a project in mind? If you have data, GIS project or custom shapefile needs contact Mike.