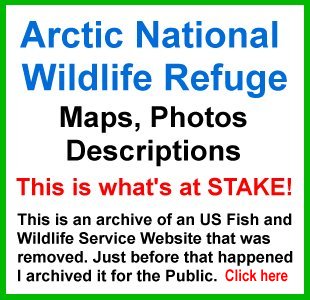 GIS Shapefile Store - for Beginners & Experienced GIS Users Alike. Geographic Names Information System, Nuclear Facilities, Zip Code Boundaries, School Districts, Indian & Federal Lands, Climate Change, Tornadoes, Dams - Create digital GIS maps in minutes.

Follow on Twitter
Didn't find what you are looking for? Email me and I'll find it for you.
Progressive Links
Federation of American Scientists
Physicians for Social Responsibility
Public Employees for Environmental Responsibility
MapCruzin Consulting
Data Research and GIS Specialists.
2011 Toxic Release Inventory Data
Release Download
Source: EPA
EPA released the prelimary Toxic Release Inventory (TRI) data for reporting year 2011 on August 31, 2012.
The TRI data allows you to investigate potential chemical risks where you live, work and play.
The TRI data is released in two forms, basic and basic plus. Here are some pertinent documents: TRI Reporting Forms and Instructions (4.1MB)
Factors to Consider (2.1MB)
TRI Basic Data File Documentation (202K)
TRI Basic Plus Data File Documentation (1.1MB)
Basic includes the following data all in one .csv text file:
Facility Name, Address, Latitude & Longitude Coordinates, and industry sector SIC or NAICS codes
Chemical Identification and Classification Information
On-site Release Quantities
Publicly-Owned Treatment Works (POTW) Transfer Quantities
Off-site Transfer Quantities for Release/Disposal and Further Waste Management
Summary Pollution Prevention Quantities (Section 8 of the Form R)
Basic Plus includes the following 8 file types in .txt format:
1: Facility, Chemical, Releases and Other Waste Management Summary Information
2a: Detailed Source Reduction Activities and Methods
2b: Detailed On-Site Waste Treatment Methods and Efficiency
3a: Details of Transfers Off-site
3b: Details of Transfers to Publicly-Owned Treatment Works (POTW)
4: Details of Facility Information
5: Additional Information on Source Reduction, Recycling and Pollution Control
6: Additional Information on Miscellaneous and Optional
Basic Plus data will be available for download in a few days.
If you have a need for custom GIS shapefiles using the data, send me an email.
Didn't find what you are looking for? We've been online since 1996 and have created 1000's of pages. Search below and you may find just what you are looking for.
---
Michael R. Meuser
Data Research & GIS Specialist
MapCruzin.com is an independent firm specializing in GIS project development and data research. We created the first U.S. based interactive toxic chemical facility maps on the internet in 1996 and we have been online ever since. Learn more about us and our services.
Have a project in mind? If you have data, GIS project or custom shapefile needs contact Mike.