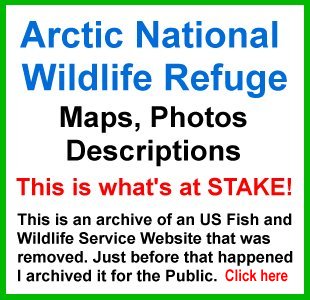 GIS Shapefile Store - for Beginners & Experienced GIS Users Alike. Geographic Names Information System, Nuclear Facilities, Zip Code Boundaries, School Districts, Indian & Federal Lands, Climate Change, Tornadoes, Dams - Create digital GIS maps in minutes.

Follow on Twitter
Didn't find what you are looking for? Email me and I'll find it for you.
Progressive Links
Federation of American Scientists
Physicians for Social Responsibility
Public Employees for Environmental Responsibility
MapCruzin Consulting
Data Research and GIS Specialists.
Climate Change Shapefiles Readme Text File
<-- Return to Climate Change Shapefiles

This is the online version of the readme file contained within each region's climate change shapefiles zip archive.

IPCC 4th Assessment Scenario A2 Shapefiles. The data points are spaced approximately 4.5 km (2.8 miles) apart.
The following files are contained within each zip file:
Frequently asked questions about the IPCC 4th Assessment can be found in "frequently-asked-questions.txt." This file is also available online.

Data disclaimer and citation information. This file is also available online.

Information about some of the various climate change scenarios, This file is also available online.

Ten point shapefiles, one each for the years 2010, 2020, 2030, 2040, 2050, 2060, 2070, 2080, 2090 and 2099, for the region you have selected. Each point includes data for each of the 12 months of the year. Temperature data is in K (Kelvin).
About ArcGIS Shapefiles
ArcGIS ( Arc - GIS ) shapefiles are the industry standard and work with most all GIS programs including ESRI ArcView, ArcExplorer, ArcGIS, and Maptitude, Mapinfo, Manifold, Mapwindow, Mapguide and many others.
New to GIS? Free Tutorial
If you are new to GIS and shapefiles, check mapcruzin.com/what-is-gis.htm to learn more. You can use and combine these free shapefiles in various ways with many of our free GIS mapping software programs (mapcruzin.com/free-gis-software-tools.htm) and create your own GIS projects. Also, you can use our free Learn2Map Tutorial & Atlas (mapcruzin.com/free-learn-to-map-gis-tutorial-and-shapefile-atlas.htm) and included free software.
Data Source
These ArcGIS shapefiles are extracted from geospatial data made available by NCAR's GIS Initiative Climate Change Scenarios GIS data portal (www.gisclimatechange.org) and are licensed under the terms of the Creative Commons Attribution Share-Alike 2.0 license (creativecommons.org/licenses/by-sa/2.0/). They are made available here by MapCruzin (mapcruzin.com). A nominal fee covers MapCruzin's cost of creating these shapefiles and archiving them on an internet server.
Terms of Use
If you use these files please make sure you attribute the Community Climate System Model project (www.ccsm.ucar.edu>) and MapCruzin by including a link to www.gisclimatechange.org and mapcruzin.com. If you alter, transform, or build upon this work, you may distribute the resulting work only under the same or similar license to this one. Find out more about Creative Commons licenses.
Data Citation
The data citation should be as follows: "This research uses data provided by the Community Climate System Model project (www.ccsm.ucar.edu>), supported by the Directorate for Geosciences of the National Science Foundation and the Office of Biological and Environmental Research of the U.S. Department of Energy. NCAR GIS Initiative provided CCSM data in a GIS format through GIS Climate Change Scenarios portal (http://www.gisclimatechange.org)."
Custom Data, Shapefiles, Maps and GIS Projects
Besides the free GIS maps, software, tutorials and resources that you find at MapCruzin (mapcruzin.com), we also create custom shapefile map layers and projects to your specifications. If you have a need for shapefiles or geospatial data or have a project in mind using this or other geodata, please contact me.

<-- Return to Climate Change Shapefiles

Didn't find what you are looking for? We've been online since 1996 and have created 1000's of pages. Search below and you may find just what you are looking for.
---
Michael R. Meuser
Data Research & GIS Specialist
MapCruzin.com is an independent firm specializing in GIS project development and data research. We created the first U.S. based interactive toxic chemical facility maps on the internet in 1996 and we have been online ever since. Learn more about us and our services.
Have a project in mind? If you have data, GIS project or custom shapefile needs contact Mike.