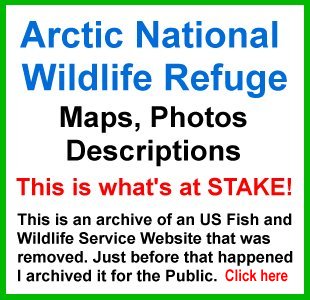 GIS Shapefile Store - for Beginners & Experienced GIS Users Alike. Geographic Names Information System, Nuclear Facilities, Zip Code Boundaries, School Districts, Indian & Federal Lands, Climate Change, Tornadoes, Dams - Create digital GIS maps in minutes.

Follow on Twitter
Didn't find what you are looking for? Email me and I'll find it for you.
Progressive Links
Federation of American Scientists
Physicians for Social Responsibility
Public Employees for Environmental Responsibility
MapCruzin Consulting
Data Research and GIS Specialists.
American Meteorological Society - HEATWAVES, DROUGHTS AND FLOODS AMONG RECENT WEATHER EXTREMES LINKED TO HUMAN-CAUSED CLIMATE CHANGE.
Fair Use Statement
Note: Be sure to check out our sister site ClimateShift.com for more climate change and global warming related archives and information.
Sponsors
<-- Climate Change
The U.S. Northern Plains and East Africa droughts of 2017, floods in South America, China and Bangladesh, and heatwaves in China and the Mediterranean were all made more likely by human-caused climate change, according to new research published today in the Bulletin of the American Meteorological Society (BAMS)
The seventh edition of the report, Explaining Extreme Events in 2017 from a Climate Perspective also included analyses of ocean heat events, including intense marine heatwaves in the Tasman Sea off of Australia in 2017 and 2018 that were "virtually impossible" without human-caused climate change. Also included are analyses of Australian fires and Uruguay flooding.
This is the second year that scientists have identified extreme weather events that they said could not have happened without warming of the climate through human-induced climate change.
Sponsors
Download Report:
Hydroclimatic Extremes as Challenges for the Water Management Community: Lessons from Oroville Dam and Hurricane Harvey
Observations of the Rate and Acceleration of Global Mean Sea Level Change
Anthropogenic Contributions to the Intensity of the 2017 United States Northern Great Plains Drought
Attribution of the 2017 Northern High Plains Drought
The Extremely Wet March of 2017 in Peru
Contribution of Anthropogenic Climate Change to April-May 2017 Heavy Precipitation over the Uruguay River Basin
December 2016: Linking the Lowest Arctic Sea-Ice Extent on Record with the Lowest European Precipitation Event on Record
The Exceptional Summer Heat Wave in Southern Europe 2017
Examining the Potential Contributions of Extreme "Western v" Sea Surface Temperatures to the 2017 March-June East African Drought
Risks of Pre-Monsoon Extreme Rainfall Events of Bangladesh: Is Anthropogenic Climate Change Playing a Role?
The Effects of Natural Variability and Climate Change on the Record Low Sunshine over Japan During August 2017
Anthropogenic Contribution to the 2017 Earliest Summer Onset in South Korea
Anthropogenic Influence on the Heaviest June Precipitation in Southeastern China Since 1961
Attribution of the Persistent Spring-Summer Hot and Dry Extremes over Northeast China in 2017
Sponsors
Anthropogenic Warming Has Substantially Increased the Likelihood of July 2017-like Heat Waves over Central Eastern China
Attribution of a Record-Breaking Heatwave Event in Summer 2017 over the Yangtze River Delta
The Role of Natural Variability and Anthropogenic Climate Change in the 2017/18 Tasman Sea Marine Heatwave
On Determining the Impact of Increasing Atmospheric CO2 on the Record Fire Weather in Eastern Australia in February
> <-- Climate Change
Didn't find what you are looking for? We've been online since 1996 and have created 1000's of pages. Search below and you may find just what you are looking for.
---
Michael R. Meuser
Data Research & GIS Specialist
MapCruzin.com is an independent firm specializing in GIS project development and data research. We created the first U.S. based interactive toxic chemical facility maps on the internet in 1996 and we have been online ever since. Learn more about us and our services.
Have a project in mind? If you have data, GIS project or custom shapefile needs contact Mike.