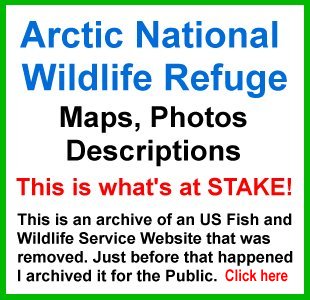 GIS Shapefile Store - for Beginners & Experienced GIS Users Alike. Geographic Names Information System, Nuclear Facilities, Zip Code Boundaries, School Districts, Indian & Federal Lands, Climate Change, Tornadoes, Dams - Create digital GIS maps in minutes.

Follow on Twitter
Didn't find what you are looking for? Email me and I'll find it for you.
Progressive Links
Federation of American Scientists
Physicians for Social Responsibility
Public Employees for Environmental Responsibility
MapCruzin Consulting
Data Research and GIS Specialists.
Physicians for Social Responsibility Create Maps of Nuclear Accident Evacuation Zones in the U.S.
Physicians for Social Responsibility Create Maps of Nuclear Accident Evacuation Zones in the U.S.
Though we hear little about the Fukushima nuclear accident in our mainstream media or from our government, the situation just keeps getting worse. Many more people were affected and continue to be affected by radiation. Crops and fields have been ruined... the list goes on and on. PSR has prepared a a press release that outlines lessons unlearned. See: Remembering "3/11": Six Months After the Fukushima Reactor Disaster, Key Lessons Appear to be Going Unlearned.
Sponsors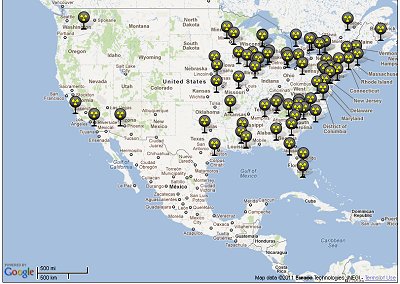 To help us here in the U.S. understand the dangers nuclear power plants pose Physicians for Social Responsibility (PSR) have created some very useful maps of 10 mile and 50 mile evacuation zones around U.S. nuclear power plants. Hundreds of thousands and even millions of people would need to be evacuated if there were an accident at just one of these nuclear power plants. PSR makes the point that property contaminated by nuclear materials is NOT covered by insurance. Looking at the state of disaster preparedness in the U.S. - say, Katrina for instance - it is doubtful that so many people could be evacuated within any reasonable time frame.

Do you live within 50 miles of a nuclear reactor? One third of Americans do. Property contaminated by nuclear materials is not covered by insurance, so if your house is affected, you could be displaced permanently and lose everything. Use the tool below to find out if you are within an evacuation zone and are at risk. Also notice the number of people who would have to be evacuated if there was an accident at the plant closest to you. Do you really think that is possible? We don't.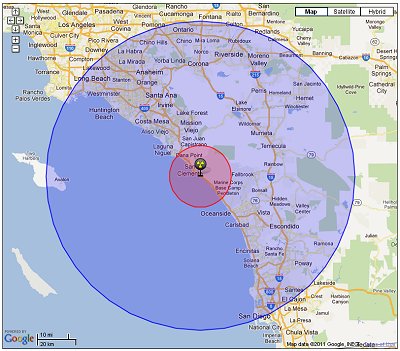 The 25th anniversary of Chernobyl and the continuing crisis at Fukushima -- both Level 7 nuclear disasters -- are clear reminders that standard evacuation zones cannot protect the public from a nuclear accident. Current NRC regulations stipulate a 10 mile evacuation zone around nuclear plants. This is clearly insufficient and 50 miles has been recommended.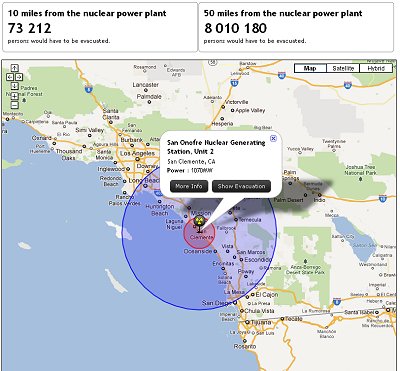 You can print the page below from your browser or by right-clicking on the page and printing the "frame". For more information about why we should look for clean renewable sources of energy rather than nuclear, click here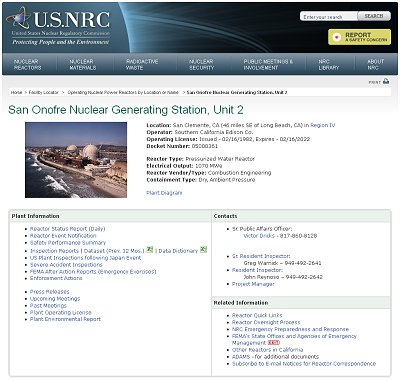 Visit the PSR Nuclear Evacuation Interactive Maps
Related:

Sponsors
<-- Return to: All Things Nuclear
About Accuracy, Quality and Suitability
Thanks,
Didn't find what you are looking for? We've been online since 1996 and have created 1000's of pages. Search below and you may find just what you are looking for.
---
Michael R. Meuser
Data Research & GIS Specialist
MapCruzin.com is an independent firm specializing in GIS project development and data research. We created the first U.S. based interactive toxic chemical facility maps on the internet in 1996 and we have been online ever since. Learn more about us and our services.
Have a project in mind? If you have data, GIS project or custom shapefile needs contact Mike.
Sponsors