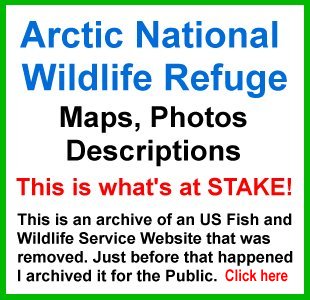 GIS Shapefile Store - for Beginners & Experienced GIS Users Alike. Geographic Names Information System, Nuclear Facilities, Zip Code Boundaries, School Districts, Indian & Federal Lands, Climate Change, Tornadoes, Dams - Create digital GIS maps in minutes.

Follow on Twitter
Didn't find what you are looking for? Email me and I'll find it for you.
Progressive Links
Federation of American Scientists
Physicians for Social Responsibility
Public Employees for Environmental Responsibility
MapCruzin Consulting
Data Research and GIS Specialists.
Renewable Energy Atlas of the West: A Guide to the Region's Resource Potential
<-- Free Shapefiles
<-- Renewable Energy Maps & Shapefiles
More Articles - Related Reading
Excellent resource for alternative and renewable green energy research.
| | |
| --- | --- |
| | Renewable Energy Atlas of the West: A Guide to the Region's Resource Potential |
View or Download (52MB PDF)
Introduction
The Renewable Energy Atlas of the West is designed as a resource for policy makers, advocates, landowners, developers and others interested in furthering the production of electricity from renewable wind, solar, geothermal and biomass energy resources. Utilizing state-of-the-art GIS technology.
The Atlas brings together the best existing renewable resource maps and data into a single comprehensive, publicly available document and interactive Web site. It does not provide a new regional assessment of renewable resources, but rather shows the current understanding of these resources throughout the West and highlights the issues affecting their development. In addition, it identifies areas where new data are needed in order to more accurately represent the regionís renewable energy resources.
While the maps contained in this Atlas do not eliminate the need for on-site resource measurement, they can help developers gain a better understanding of where the best renewable resource areas are found and screen out the less promising areas. This can significantly minimize the cost and time involved in prospecting. Landowners can use the information for a first-cut feasibility analysis of using renewable resources to supply electrical power to their homes, farms, ranches and businesses, while policymakers will find it a useful tool for broader planning purposes.
Summary
The Atlas begins with an overview of regional maps of the wind, solar, biomass and geothermal resources. The second section describes the current status of renewable energy development, including a summary of the regionís current electricity supply mix and a map of the locations and installed capacity of existing renewable energy facilities. A regional map shows state-level policies, including tax incentives, system benefits charges and portfolio standards, which have been implemented in several states to stimulate the development of renewable energy. The final section in the overview addresses important issues to consider in developing new renewable energy projects, including transmission capacity, load growth, land use and environmental impacts.
The Atlas continues with individual sections for each of the eleven Western states: Arizona, California, Colorado, Idaho, Montana, Nevada, New Mexico, Oregon, Utah, Washington and Wyoming. Each state section features success stories of renewable energy development, statelevel maps of wind, solar, biomass and geothermal resources and summaries of existing policies, installed renewable energy facilities and the current electricity supply mix. The final sections of the Atlas include a glossary, a technical notes section, and a list of resources for further information.
View or Download (52MB PDF)
Related Articles and Reports

Renewable Energy Potential Maps of the United States

Oil and Gas Field, Renewable Energy Potential and Residential Energy Consumption Maps in ArcGIS Shapefile and PDF Formats.

Residential Energy Consumption Maps by U.S. Census Divisions.

Renewable Energy Atlas of the West.

<-- Free Shapefiles
<-- Green Energy Maps & Shapefiles

Didn't find what you are looking for? We've been online since 1996 and have created 1000's of pages. Search below and you may find just what you are looking for.
---
Michael R. Meuser
Data Research & GIS Specialist

MapCruzin.com is an independent firm specializing in GIS project development and data research. We created the first U.S. based interactive toxic chemical facility maps on the internet in 1996 and we have been online ever since. Learn more about us and our services.

Have a project in mind? If you have data, GIS project or custom shapefile needs contact Mike.