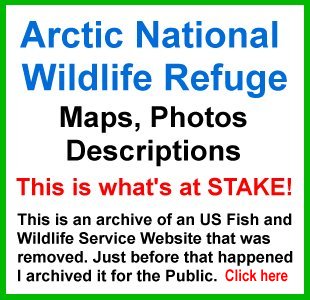 GIS Shapefile Store - for Beginners & Experienced GIS Users Alike. Geographic Names Information System, Nuclear Facilities, Zip Code Boundaries, School Districts, Indian & Federal Lands, Climate Change, Tornadoes, Dams - Create digital GIS maps in minutes.

Follow on Twitter
Didn't find what you are looking for? Email me and I'll find it for you.
Progressive Links
Federation of American Scientists
Physicians for Social Responsibility
Public Employees for Environmental Responsibility
MapCruzin Consulting
Data Research and GIS Specialists.
Critical News About Current Issues
Sponsors

New Report and News About Cell Phone Risks

Video of 2009 Senate Hearing on Health Effects of Cell Phone Use

Expert Conference on Cell Phones and Health Video September 14, 2009

Senate Hearings on Cell Phone Safety - Appropriations Committee hearings. Testimonies in PDF format ready for download.

A Safety Report On Cell Phone Radiation - This week the Environmental Working Group released a report on the health of cell phones.

Environmental Working Group Report - Cell Phone Radiation: Science Review on Cancer Risks and Children's Health

Video of September 2008 Congressional Hearing on Health Effects of Cell Phone Use

More cell phone information to come so please do check back. Also, check out our Wireless, EMF and Cell Phone Resources.

Environmental Working Group Cell Phone Report - Read executive summary and download the EWG Cell Phone report

Chemical Risks, Security and Terrorism

Chemical Facility Anti-Terrorism Act of 2009 (H.R. 2868), Drinking Water System Security Act (H.R. 3258) - Articles, Maps, Resources and Background about chemical terrorism, security and our right-to-know about chemical risks where we live, work and play.

Enery and Climate Bill, Radical Increase in Allowable Radiation and the Rebirth of Nuclear Power

Boxer-Kerry Climate Bill Greenwashes Nuclear Power.

Energy Bill Aids the Expansion Plans of Atomic Power Plants.

Senate Passes Energy Bill That Kills Yucca Facility.

Obama Makes Nuclear Compromise to Pass Clean Energy Bill.

A Nuclear Power Boost for Senate Bill - Tax incentives offered with climate measure.

Risky Business: the Probability and Consequences of a Nuclear Accident.

Huge Hikes in Allowable Radioactivity in Drinking Water, Air and Soil.

Representative Markey Urges EPA NOT to Weaken Radiation Protection Standards.

PEER files suit: EPA yet to object to Bush administration's radically higher radiation exposure levels.

Cheney Lies

Cheney Lies to FBI CREW lawsuit results in release of notes of Cheney's FBI interview in Wilson leak case.

Closing in on ANWR - Shell Exploring Oil and Gas Reserves in Beaufort Sound

US gives Shell green light for offshore oil drilling in the Arctic

Closing in on ANWR: MMS Conditionally Approves Shell's Exploration Plan for Beaufort Sea

ACORN Bashing

A very courageous article by David Morris: ACORN: The Most Cost-Effective Investment the Government (and Foundations) Have Ever Made - To understand the current attacks on ACORN, and the organization itself, we need to go back more than 60 years, to the 1930s and the New Deal, when for the first time, the federal government accepted responsibility for directly helping the non-working poor.

These programs were expanded in the 1940s, but in the 1950s, a backlash erupted against the poor, driven by several factors ... More

Sponsors

Didn't find what you are looking for? We've been online since 1996 and have created 1000's of pages. Search below and you may find just what you are looking for.
---
Michael R. Meuser
Data Research & GIS Specialist

MapCruzin.com is an independent firm specializing in GIS project development and data research. We created the first U.S. based interactive toxic chemical facility maps on the internet in 1996 and we have been online ever since. Learn more about us and our services.

Have a project in mind? If you have data, GIS project or custom shapefile needs contact Mike.