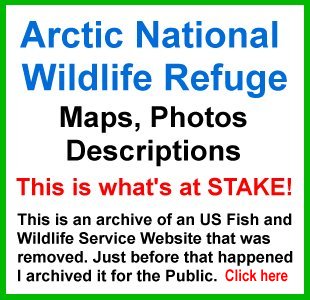 GIS Shapefile Store - for Beginners & Experienced GIS Users Alike. Geographic Names Information System, Nuclear Facilities, Zip Code Boundaries, School Districts, Indian & Federal Lands, Climate Change, Tornadoes, Dams - Create digital GIS maps in minutes.

Follow on Twitter
Didn't find what you are looking for? Email me and I'll find it for you.
Progressive Links
Federation of American Scientists
Physicians for Social Responsibility
Public Employees for Environmental Responsibility
MapCruzin Consulting
Data Research and GIS Specialists.
Free GIS Software Program Application Downloads & Resources
Sponsors

1 2 3 4 5 6 7 8 9 Next

See Also:
Free ArcGIS Shapefiles, Free Maps, Google Earth & Maps, Free GPS, Satellite and Aerial, GIS Tutorials.

Comprehensive collection of free GIS software program applications and resources that you may download. The list is updated frequently. Most are either freeware or open-source. They are organized in alphabetical order.

Chameleon is a distributed, highly configurable, environment for developing Web Mapping applications. Chameleon is OpenSource, this means that you can use it freely for your own applications, and that you also have access to the source code.
Community MapBuilder - MapBuilder is a powerful, standards compliant, open source geographic mapping client which runs in a web browser. Using MapBuilder, Web designers can concentrate on the presentation and usability using HTML with simple links to the MapBuilder JavaScript code.
CRAN Task View: Analysis of Spatial Data - For spatial analysis, disease and ecological mapping and more.
CrimeStat IV is Windows-based and interfaces with most desktop GIS programs. The purpose is to provide supplemental statistical tools to aid law enforcement agencies and criminal justice researchers in their crime mapping efforts.
CycleAtlas is a free, open-source software for managing track rides, mainly intented for cycling and other open air sports.
Sponsors
DC Maintenance Management System - A web-based maintenance management system for water and wastewater networks. Allows to store customer complaints and issue workorder sheets.Rather than using street names, maps and landmarks are used for navigation.
deegree - Free Software for Spatial Data Infrastructures - offers the substantial building blocks for the building of a Spatial Data Infrastructure by implementing the standards of the Open Geospatial Consortium. Deegree components can be used to either develop a standalone desktop mapping solution to be locally installed on a users machine, or to set up a highly distributed and service-based infrastructure.
DIVA-GIS is a free computer program for mapping and geographic data analysis (a geographic information system (GIS). With DIVA-GIS you can make maps of the world, or of a very small area, using, for example, state boundaries, rivers, a satellite image, and the locations of sites where an animal species was observed. We also provide free spatial data for the whole world that you can use in DIVA-GIS or other programs.
edbs2wkt - converting the GIS-Format EDBS to Spatial-Database PostGIS and other using the Well Known Text-Interface. EDBS is a German Fileformat from ALK (Automatisierte Liegenschaftskarte).
Sponsors

See Also:
Free ArcGIS Shapefiles, Free Maps, Google Earth & Maps, Free GPS, Satellite and Aerial, GIS Tutorials.

1 2 3 4 5 6 7 8 9 Next

About Shapefiles, Maps, Data & Resources - Accuracy, Quality and Suitability

Didn't find what you are looking for? We've been online since 1996 and have created 1000's of pages. Search below and you may find just what you are looking for.
---
Michael R. Meuser
Data Research & GIS Specialist
MapCruzin.com is an independent firm specializing in GIS project development and data research. We created the first U.S. based interactive toxic chemical facility maps on the internet in 1996 and we have been online ever since. Learn more about us and our services.
Have a project in mind? If you have data, GIS project or custom shapefile needs contact Mike.