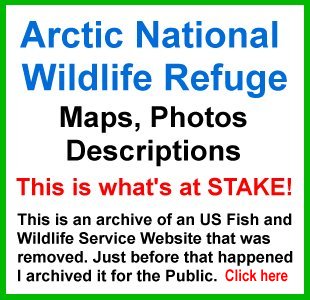 GIS Shapefile Store - for Beginners & Experienced GIS Users Alike. Geographic Names Information System, Nuclear Facilities, Zip Code Boundaries, School Districts, Indian & Federal Lands, Climate Change, Tornadoes, Dams - Create digital GIS maps in minutes.

Follow on Twitter
Didn't find what you are looking for? Email me and I'll find it for you.
Progressive Links
Federation of American Scientists
Physicians for Social Responsibility
Public Employees for Environmental Responsibility
MapCruzin Consulting
Data Research and GIS Specialists.
Make Your Own Maps with Free GIS Software Programs
Sponsors

1 2 3 4 5 6 7 8 9 Next

See Also:
Free ArcGIS Shapefiles, Free Maps, Google Earth & Maps, Free GPS, Satellite and Aerial, GIS Tutorials.
You can make GIS maps without investing in expensive commercial GIS software. Download free GIS software and add our free GIS shapefiles to create your own GIS maps and mapping projects.

Python is a remarkably powerful dynamic programming language that is used in a wide variety of application domains.
Python Cartographic Library (PCL) - Python is rapidly becoming the language of choice for GIS programming. At the fore of this movement have been AVPython, OpenEV, and Python bindings for GDAL and OGR. On their heels, ESRI now distributes Python with Arc 9 and other commercial vendors are following suit.
QGIS is a user friendly Open Source Geographic Information System (GIS) that runs on Linux, Unix, Mac OSX, and Windows. QGIS supports vector, raster, and database formats. QGIS is licensed under the GNU General Public License. QGIS lets you browse and create map data on your computer. It supports many common spatial data formats (e.g. ESRI ShapeFile, geotiff). QGIS supports plugins to do things like display tracks from your GPS. QGIS is Open Source software and its free of cost.
SAGA - System for Automated Geoscientific Analyses - is a hybrid GIS software. The first objective of SAGA is to give (geo-)scientists an effective but easy learnable platform for the implementation of geoscientific methods, which is achieved by SAGA's unique Application Programming Interface (API).
Sponsors
SaTScan is a free software that analyzes spatial, temporal and space-time data using the spatial, temporal, or space-time scan statistics. It is designed for any of the following interrelated purposes ...
sdts2d is a Translator for SDTS DEM Files The sdts2dem program translates USGS DEM files from SDTS format to "native" format. It is in the public domain and may be freely redistributed.
SharpMap is a simple-to-use map renderer that renders GIS data for use in web and desktop applications. The engine is written in C# and based on the .NET 2.0 framework.
SPRING is a state-of-the-art GIS and remote sensing image processing system with an object-oriented data model which provides for the integration of raster and vector data representations in a single environment.
StatPlanet - Amazing Software for Creating Interactive Maps and Graphs for Websites.
TatukGIS Viewer: A free GIS viewer and mapping application supporting most GIS vector, image, grid, and SQL database layer formats, 3,0000 pre-defined coordinate systems with on-the-fly map layer reprojection, comprehensive visual layer property control, legend control, scale control, data viewing panel, and much more!
Sponsors
Thuban is an interactive geographic data viewer. Main features are its cross-plattform GUI, extensability and flexibility for deriving individual GIS applications. Thuban is implemented with wxPython which allows its GUI to blend in with desktop on different platforms.
See Also:
Free ArcGIS Shapefiles, Free Maps, Google Earth & Maps, Free GPS, Satellite and Aerial, GIS Tutorials.

1 2 3 4 5 6 7 8 9 Next

About Shapefiles, Maps, Data & Resources - Accuracy, Quality and Suitability

Thanks,

Didn't find what you are looking for? We've been online since 1996 and have created 1000's of pages. Search below and you may find just what you are looking for.
---
Michael R. Meuser
Data Research & GIS Specialist
MapCruzin.com is an independent firm specializing in GIS project development and data research. We created the first U.S. based interactive toxic chemical facility maps on the internet in 1996 and we have been online ever since. Learn more about us and our services.
Have a project in mind? If you have data, GIS project or custom shapefile needs contact Mike.