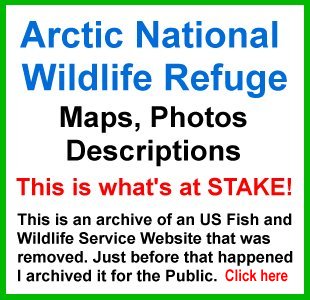 GIS Shapefile Store - for Beginners & Experienced GIS Users Alike. Geographic Names Information System, Nuclear Facilities, Zip Code Boundaries, School Districts, Indian & Federal Lands, Climate Change, Tornadoes, Dams - Create digital GIS maps in minutes.

Follow on Twitter
Didn't find what you are looking for? Email me and I'll find it for you.
Progressive Links
Federation of American Scientists
Physicians for Social Responsibility
Public Employees for Environmental Responsibility
MapCruzin Consulting
Data Research and GIS Specialists.
Download GIS Software Program Applications & Resources for Free
Sponsors

1 2 3 4 5 6 7 8 9 Next

See Also:
Free ArcGIS Shapefiles, Free Maps, Google Earth & Maps, Free GPS, Satellite and Aerial, GIS Tutorials.
Free GIS downloads are alternatives to expensive commercial GIS programs. Download free ArcGIS shapefiles and GIS software from our comprehensive listings and create your own GIS mapping or webmap projects. If you are new to GIS, check out our introduction to GIS and our free Learn2Map GIS Tutorial and Atlas.

EPANET - Software That Models the Hydraulic and Water Quality Behavior of Water Distribution Piping Systems.
ESI - Deepwater Horizon Gulf Oil Spill Environmental Sensitivity Index (ESI) Atlases - ESI Viewers are free tools that you can use to view and query Environmental Sensitivity Index (ESI) atlases using the MARPLOT mapping program and a FileMaker application.
FlightGear is an open-source, multi-platform, cooperative flight simulator development project. Source code for the entire project is available and licensed under the GNU General Public License. This is not GIS software but may be of interest to some. Atlas creates free charts of the world for FlightGear.
Sponsors
Flowmap is a software package dedicated to analyzing and displaying interaction or flow data. This type of data is special in the sense that there are two different geographic locations connected to each data item: An origin location where the flow starts and an destination location where the flow ends. The flow data itself can be people (e.g. commuters, shoppers, hospital visitors), goods, usage of agricultural services or telecommunication and so on.
Fusion is a web-mapping application development framework for MapGuide OS and MapServer built primarily in JavaScript.
FWTools is a set of Open Source GIS binaries for Windows (win32) and Linux (x86 32bit) systems produced by me, Frank Warmerdam (ie. FW). The kits are intended to be easy for end users to install and get going with. No fudzing with building from source, or having to collect lots of interrelated packages.
gen2shp is a simple C-Progam which can read the format required by the ESRI ArcInfo generate command.
Gen2shp - Implemented in Avenue, can be directly incorporated into AV projects. Converts 2D or 3D ASCII data from one or more generate format text files to one or more (multi-part) shapefiles. Available as Extension or just Scripts.
Generic Mapping Tools (GMT) is a collection of about 60 UNIX tools that allow users to manipulate (x,y) and (x,y,z) data sets (including filtering, trend fitting, gridding, projecting, etc.) and produce Encapsulated PostScript File (EPS) illustrations ranging from simple x-y plots through contour maps to artificially illuminated surfaces and 3-D perspective views in black and white, gray tone, hachure patterns, and 24-bit color. GMT supports 30 common map projections plus linear, log and power scaling, and comes with support data such as coastlines, rivers, and political boundaries.
Sponsors

See Also:
Free ArcGIS Shapefiles, Free Maps, Google Earth & Maps, Free GPS, Satellite and Aerial, GIS Tutorials.

1 2 3 4 5 6 7 8 9 Next

About Shapefiles, Maps, Data & Resources - Accuracy, Quality and Suitability

Thanks,

Didn't find what you are looking for? We've been online since 1996 and have created 1000's of pages. Search below and you may find just what you are looking for.
---
Michael R. Meuser
Data Research & GIS Specialist
MapCruzin.com is an independent firm specializing in GIS project development and data research. We created the first U.S. based interactive toxic chemical facility maps on the internet in 1996 and we have been online ever since. Learn more about us and our services.
Have a project in mind? If you have data, GIS project or custom shapefile needs contact Mike.