GIS Shapefile Store - for Beginners & Experienced GIS Users Alike. Geographic Names Information System, Nuclear Facilities, Zip Code Boundaries, School Districts, Indian & Federal Lands, Climate Change, Tornadoes, Dams - Create digital GIS maps in minutes.

Follow on Twitter
Didn't find what you are looking for? Email me and I'll find it for you.
Progressive Links
Federation of American Scientists
Physicians for Social Responsibility
Public Employees for Environmental Responsibility
MapCruzin Consulting
Data Research and GIS Specialists.
Free GIS Shapefiles, Software, Resources and Geography Maps
We have hundreds of free GIS shapefiles that you can download for free and use for any purpose. Recently we have added many countries to our world shapefiles and will keep on adding until we've got the world covered. On the world shapefile page you can make requests for countries to be added.
---
Welcome - We've been online since 1996 providing free and open source GIS software applications and programs, city, state and national level maps, geospatial data and shapefiles, GIS tutorials, GPS programs and tools, Satellite - aerial - remote sensing programs and maps, TOPO maps, and other resources for students, educators, home schoolers, cartographers, geographers, GIS professionals, GIS beginners, Community GIS participants, neogeographers and neocartographers.
We also create custom GIS shapefiles, GIS and web based mapping projects to your specifications. Check here for more information and examples.
We post news, additions and updates on the MapCruzin Blog. You may want to subscribe to our feeds and occasional newsletters by entering your email address in the box at the top of the left column. You can also subscribe to our RSS feed. and, we invite you to follow us on twitter.
Thank you so much for visiting. We depend on your input to help us make this a better resource. If you have suggestions, please feel free to contact me (see contact info at bottom of each page).
Here are some of our featured shapefiles: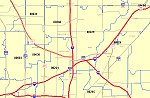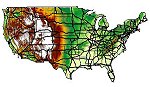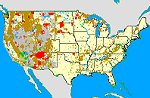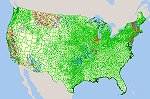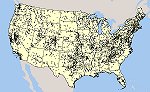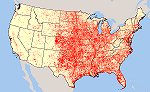 Go to: About Mapcruzin - Services - Issues - Right-To-Know-More
About Mapcruzin

MapCruzin is an independent firm specializing in innovative Geographic Information System (GIS) projects, environmental and sociodemographic research, website development and hosting. In 1996 we created the first U.S. based interactive toxic chemical facility maps on the internet and we have been online ever since.

Our lives and those of all living things on this earth are at a turning point. We believe that to plan for an equitable and just future, we must analyze present inequalitites through an historical lense to assure that they are never repeated again.

Our specific focus is on environmental justice and equality especially as it pertains to pollution, climate change, peak oil, energy, water, housing, food and technology. We look forward to working with groups as we look towards reinventing our economies, cultures and societies in an equitable and just manner.

Our hope is that our efforts will help speed you on your journey of re-imagining our relationships with each other and the earth.

Click here for our mission statement.
| | |
| --- | --- |
| | Custom ArcGIS shapefiles. |
| | Census demographic research and shapefile creation. |
| | Community or regional based GIS toxic inventories. Our TRI explorer is a simple example based on Google Maps. A more robust examle is our ToxicRisk.com. An earlier, but more detailed version is our SVTC EcoMaps. |
| | Website development, hosting, domain names, content development and management, optimization and monetization. Check MichaelMeuser.com for some of the websites we have created and host. |
| | Fast! In most cases we can obtain a domain name, setup email, and create and host a simple website for you in a matter of hours. |
| | Custom GIS projects using free software that non-GIS people can easily use to view geospatial data of your choice. |
| | Environmental justice research and mapping. |
| | Google Earth and Google Maps project development. |
Check here for our full line of services and contact me to talk about your needs.
Issues

Check the right column of each page for issue specific content.

Thanks and Best Regards,

Mike
Right-To-Know MORE!

Didn't find what you are looking for? We've been online since 1996 and have created 1000's of pages. Search below and you may find just what you are looking for.
---
Michael R. Meuser
Data Research & GIS Specialist

MapCruzin.com is an independent firm specializing in GIS project development and data research. We created the first U.S. based interactive toxic chemical facility maps on the internet in 1996 and we have been online ever since. Learn more about us and our services.

Have a project in mind? If you have data, GIS project or custom shapefile needs contact Mike.